Headless eCommerce toolbox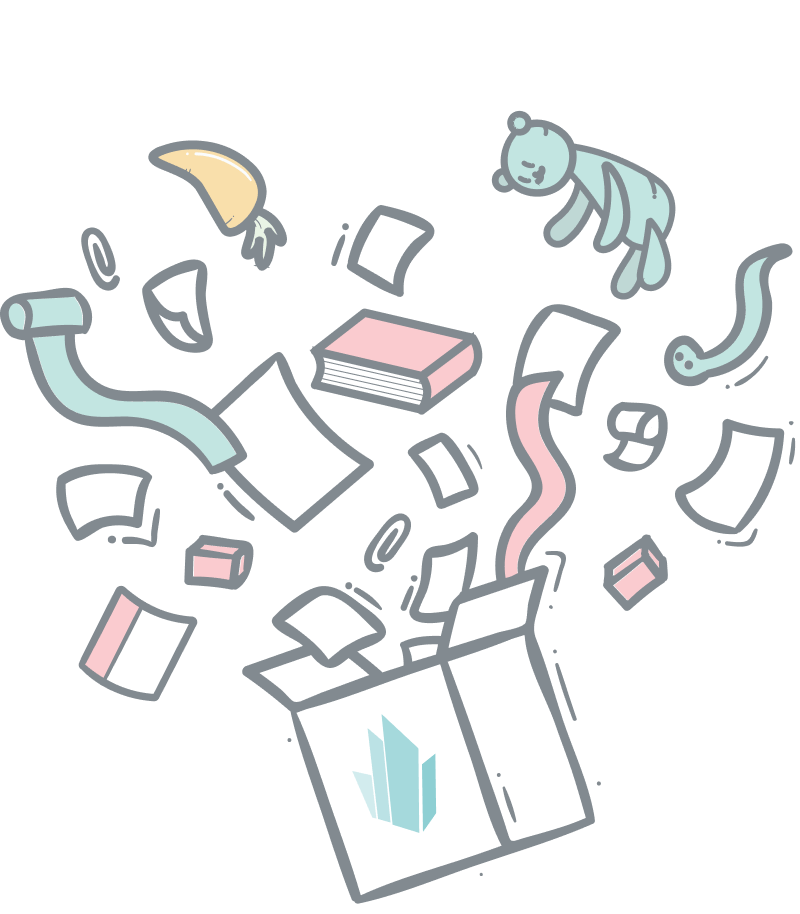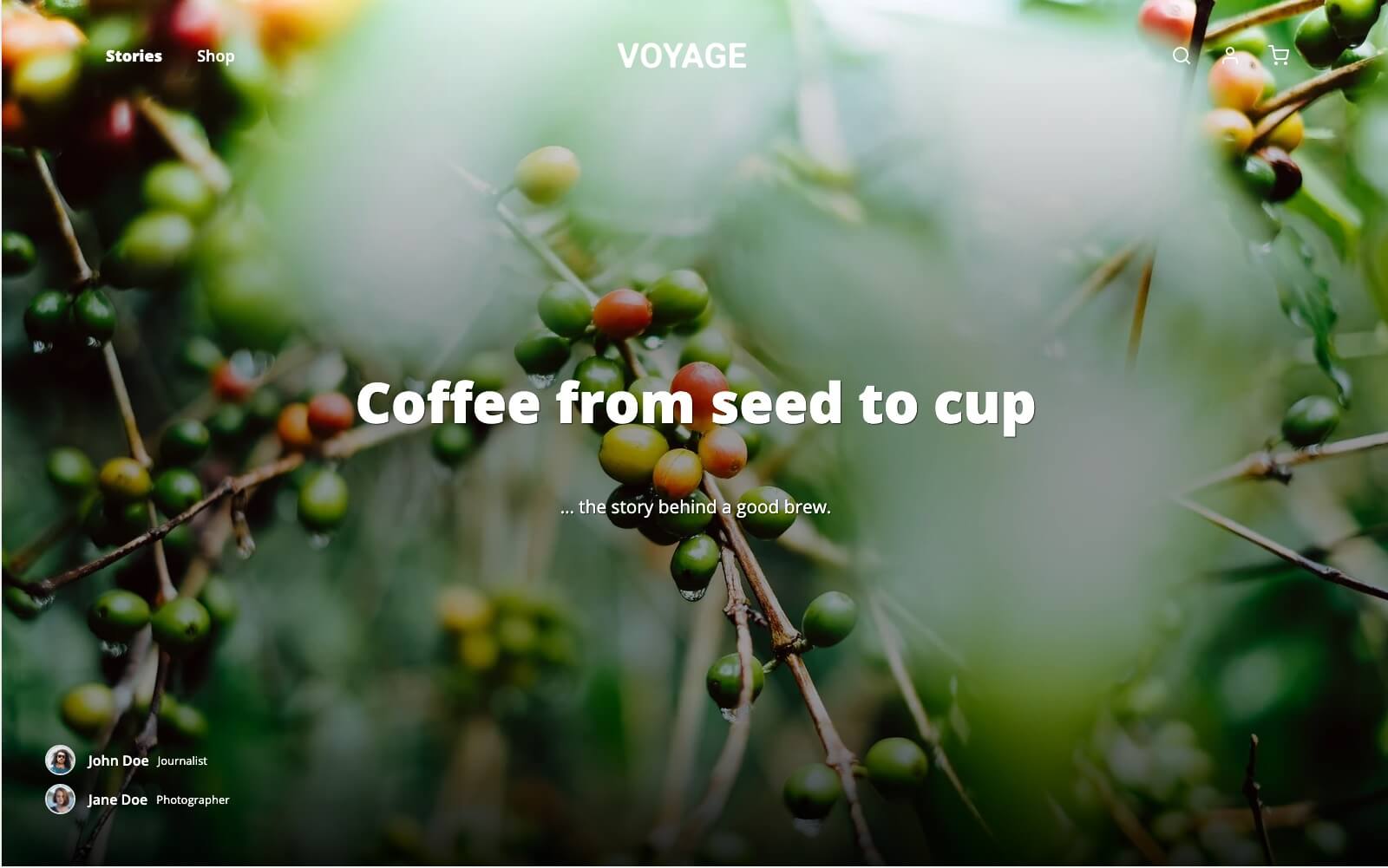 Bring your own frontend: React NextJS long form storytelling.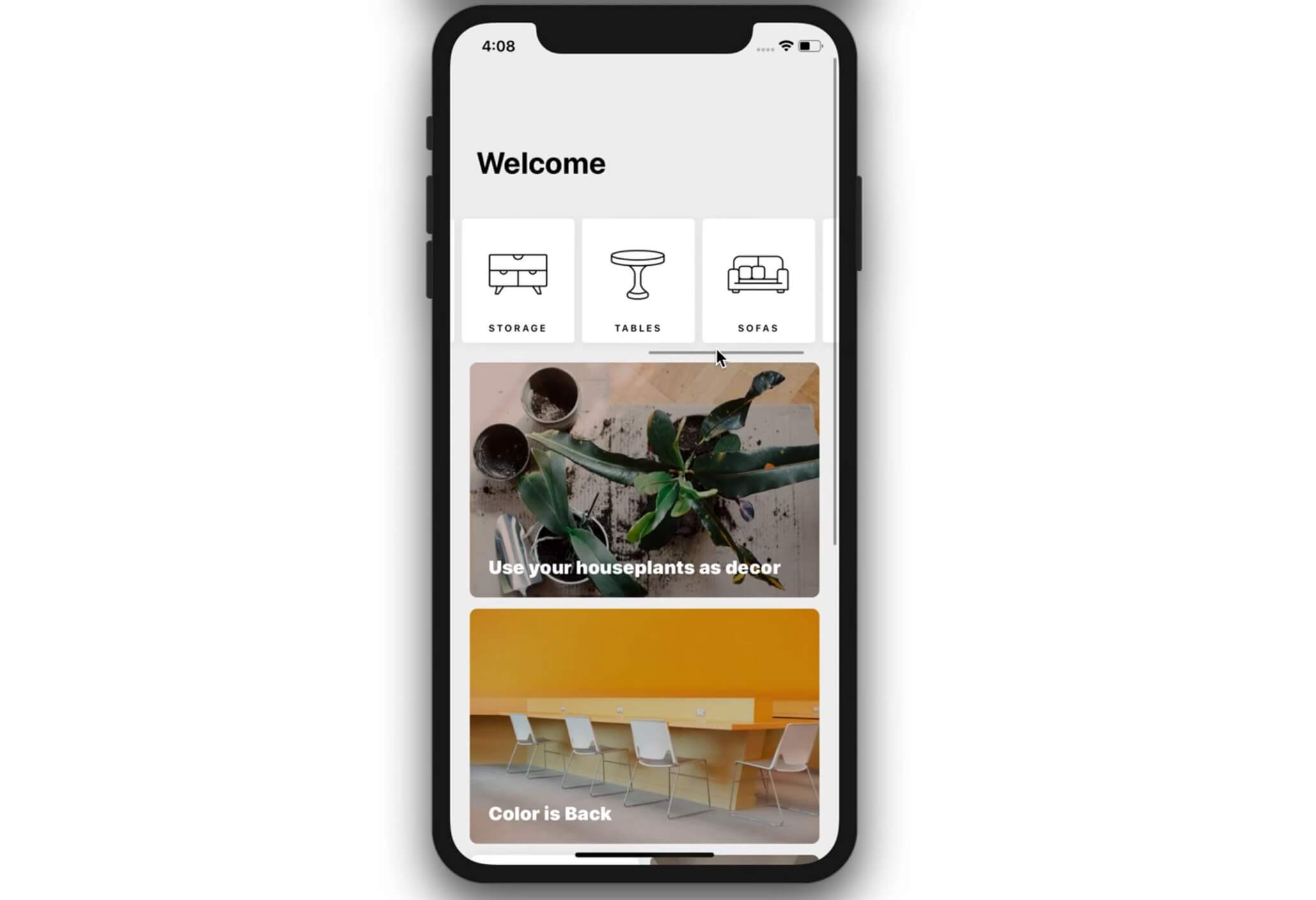 Bring your own frontend: React Native eCommerce App.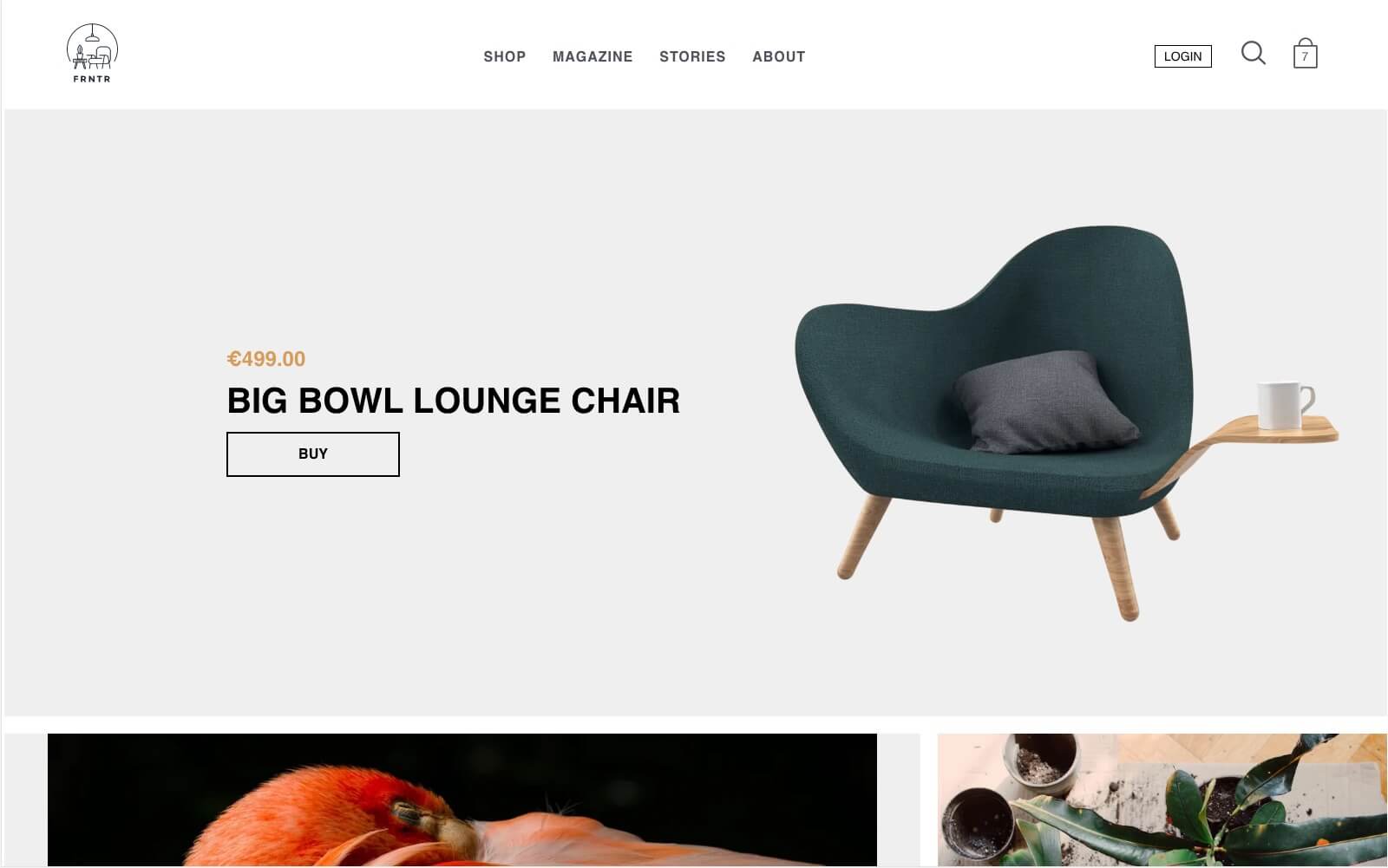 Bring your own frontend: React NextJS webshop.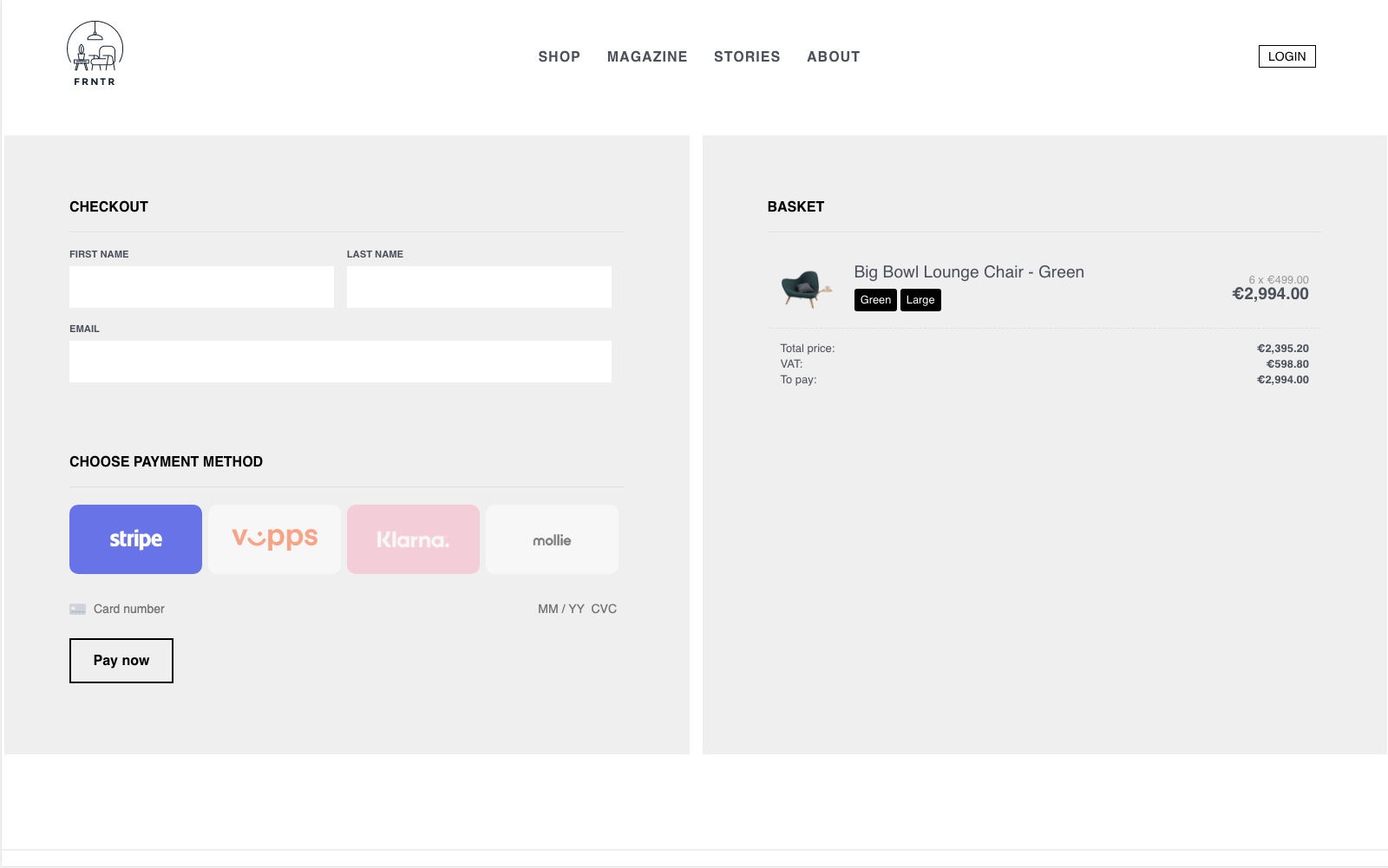 Payments and checkout: use open source plugins or integrate your own.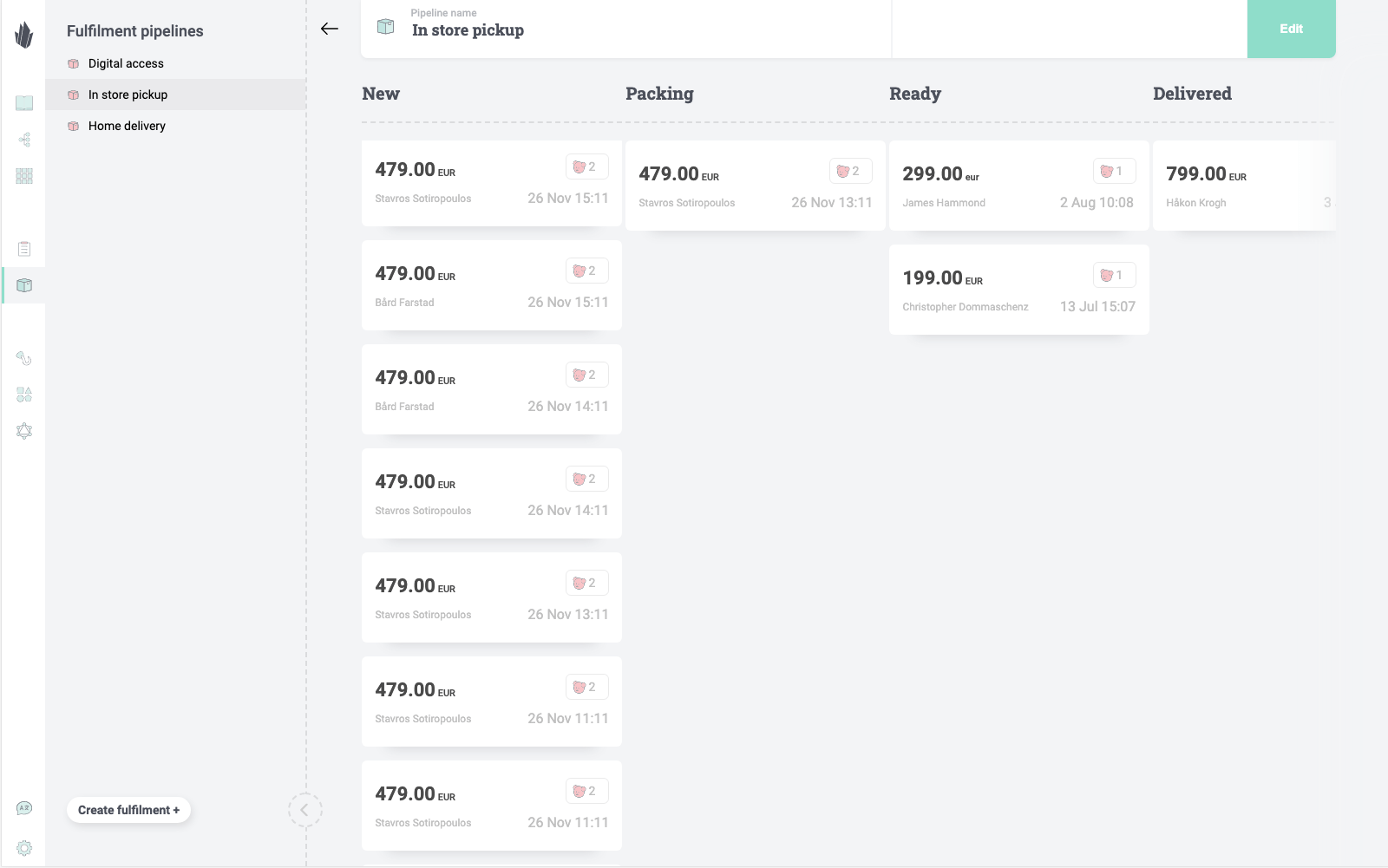 Tailor made customer experience with fulfilment pipelines. Orchestrate integrations up- and downstream.
Subscription commerce
Repeat business is the most scalable way to grow a business. Experiment with recurring offers to keep those recurring revenues growing. Subscription commerce is the foundation of modern business models.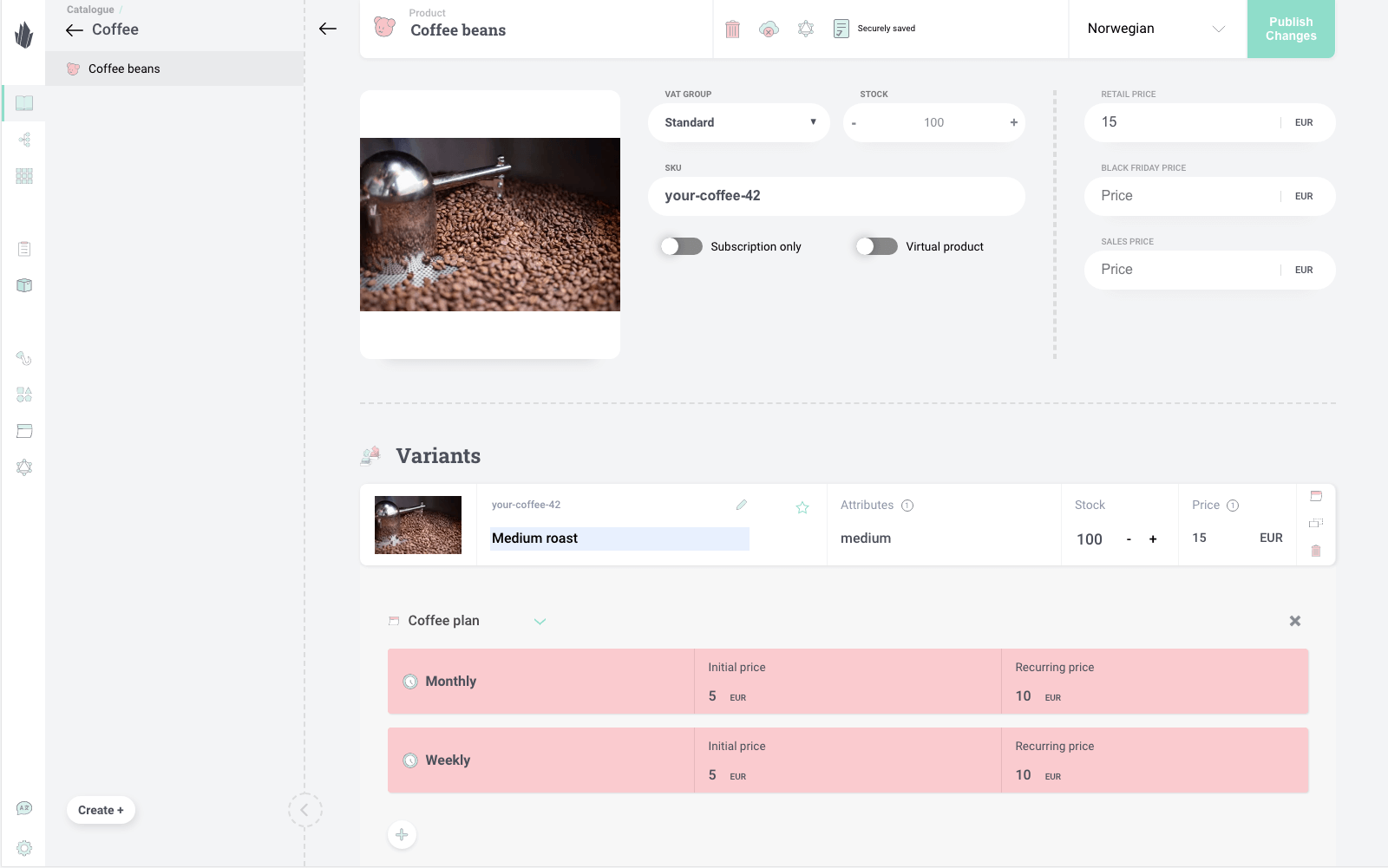 Subscription pricing for physical products.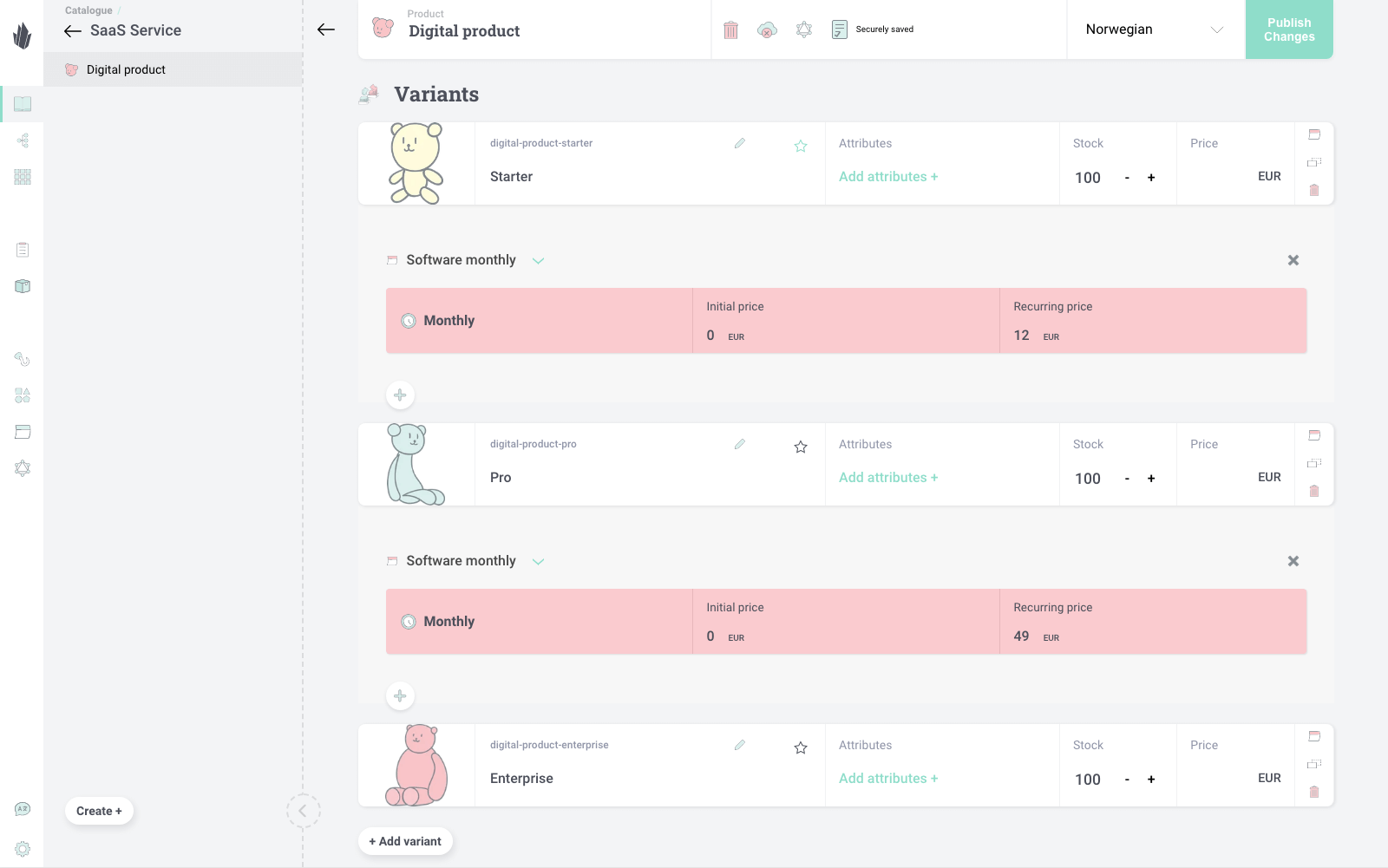 Digital products with tiered pricing.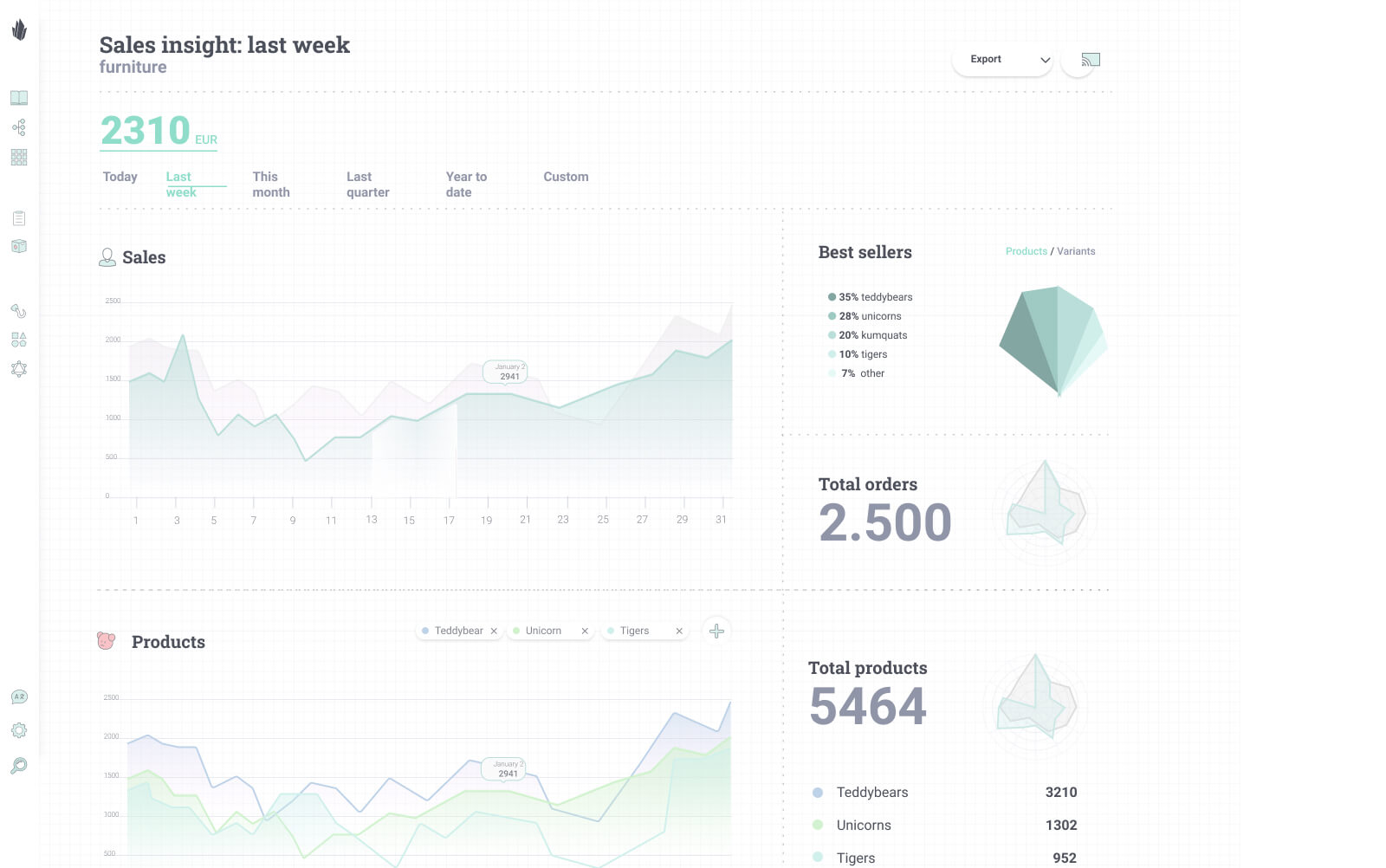 Sales insights reporting.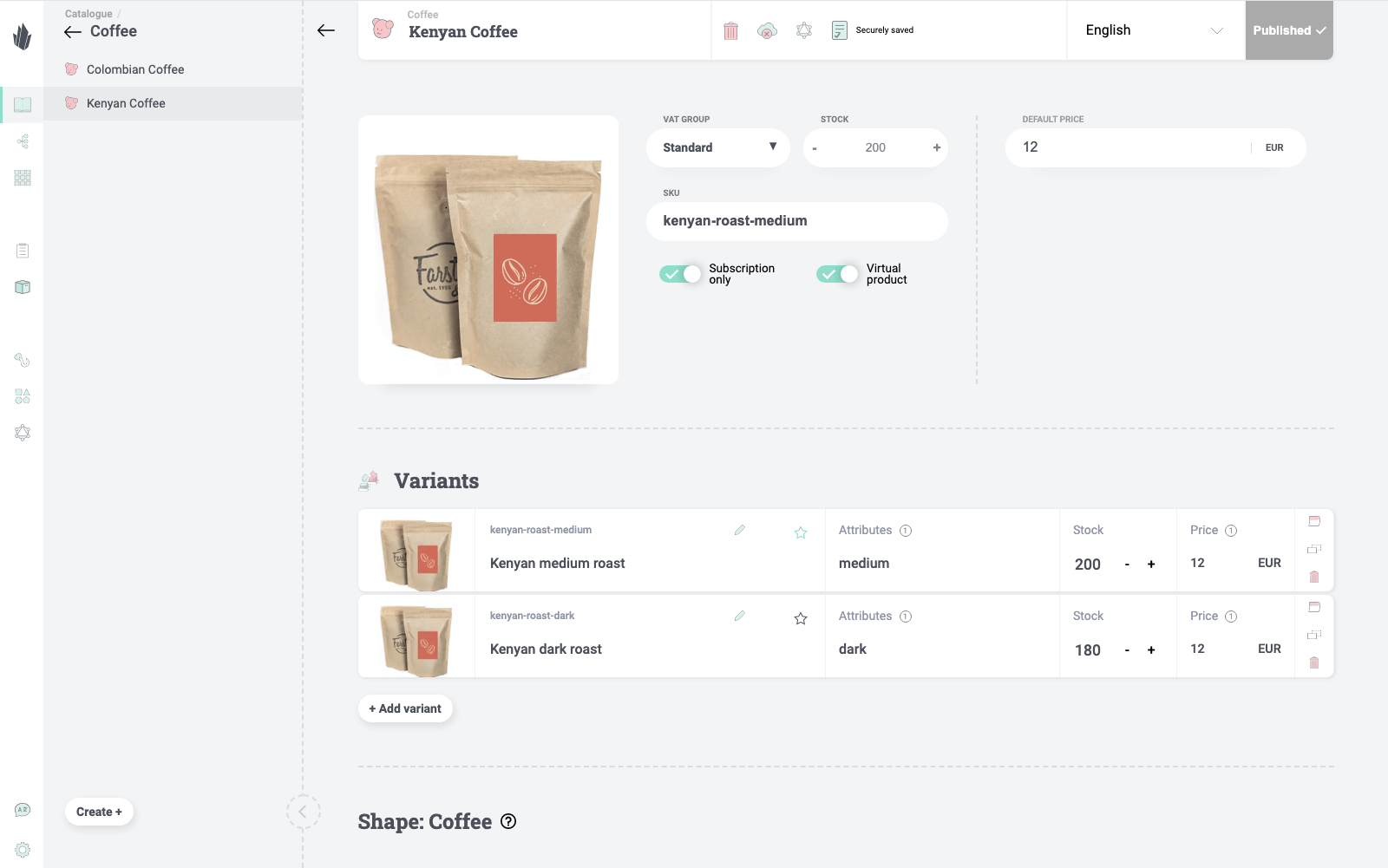 Physical products in PIM.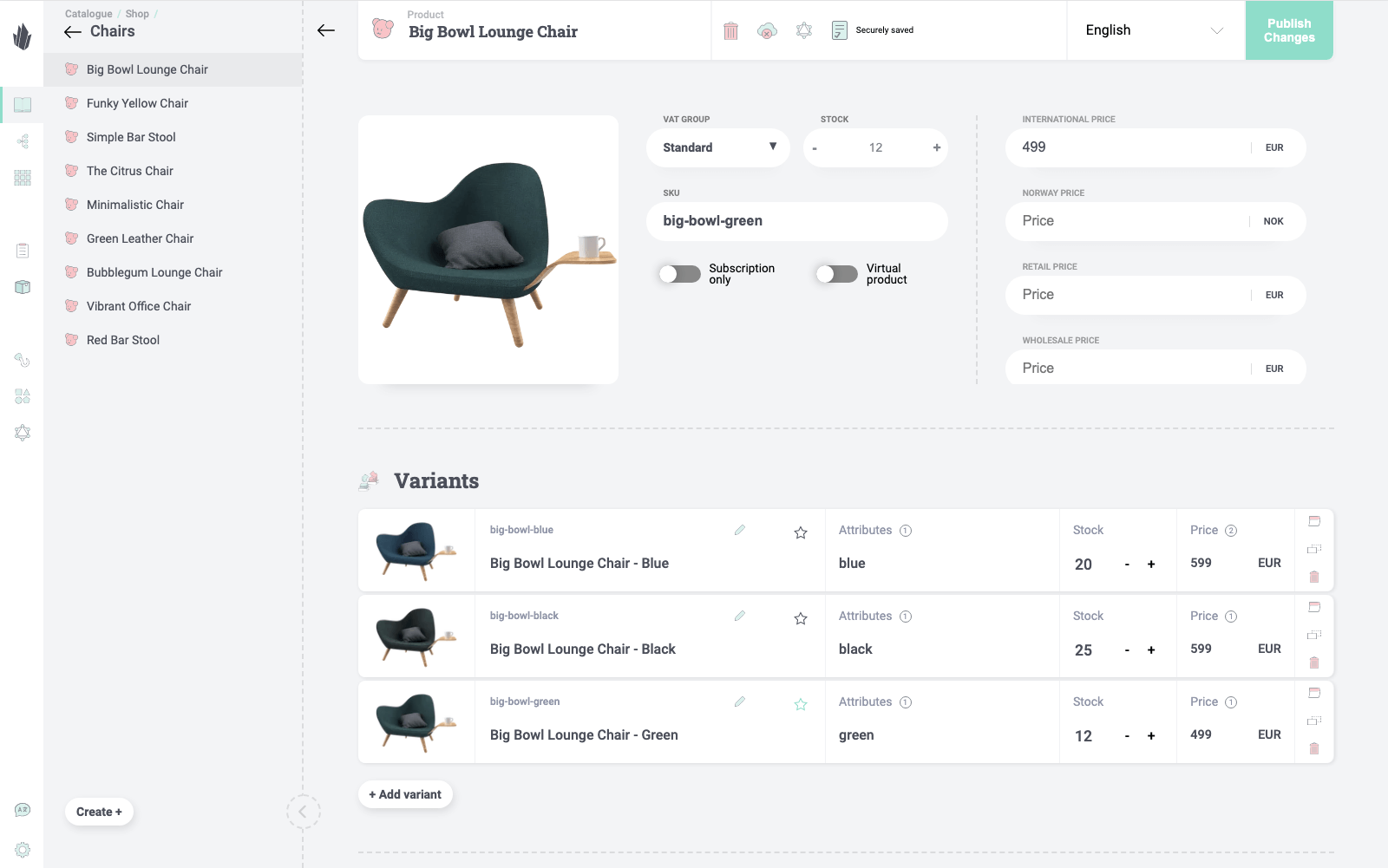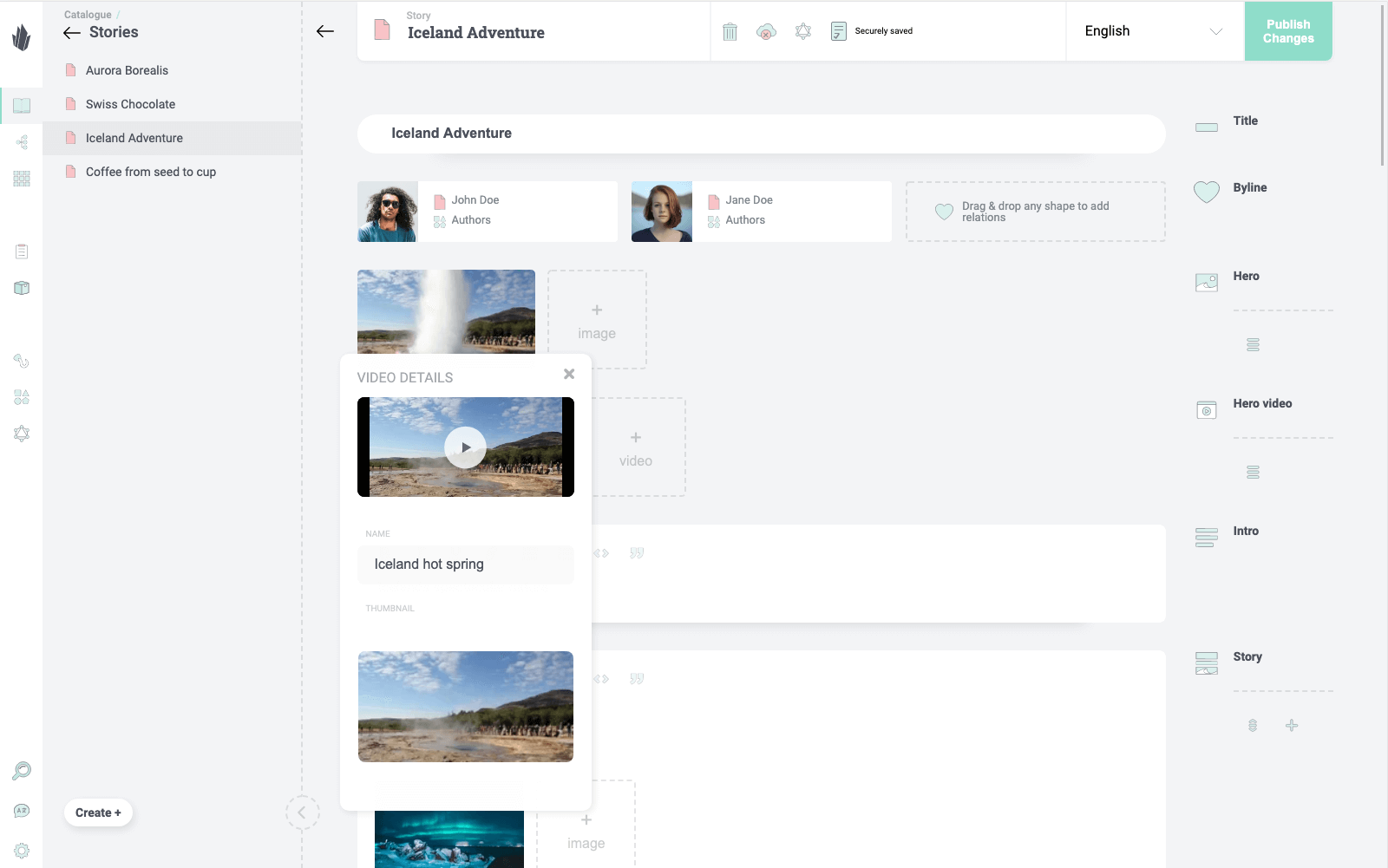 Digital asset management in PIM.
Rich content management
To sell products online you need to market them. Use the rich content management (CMS) in Crystallize to build engaging content that speaks to your customers.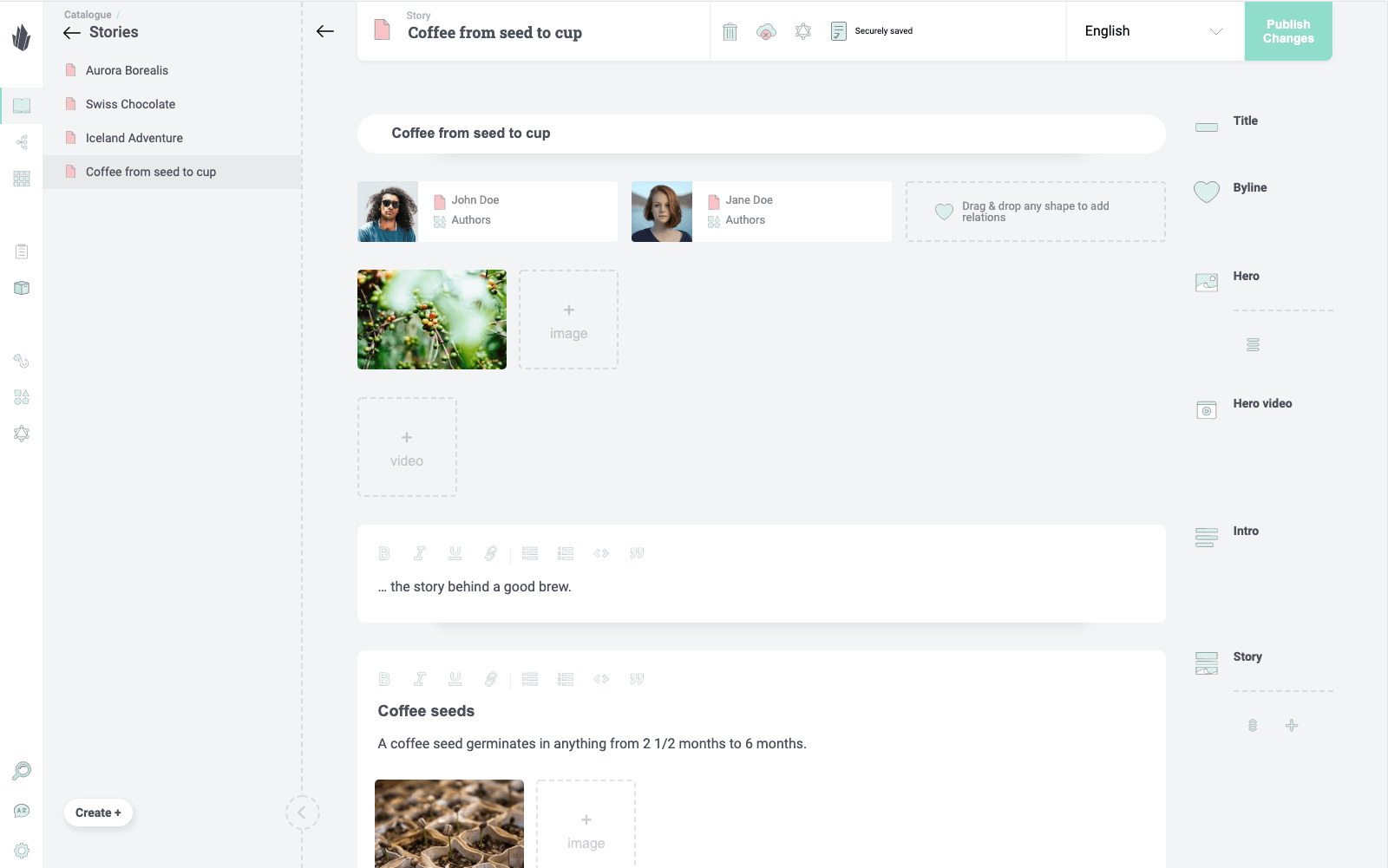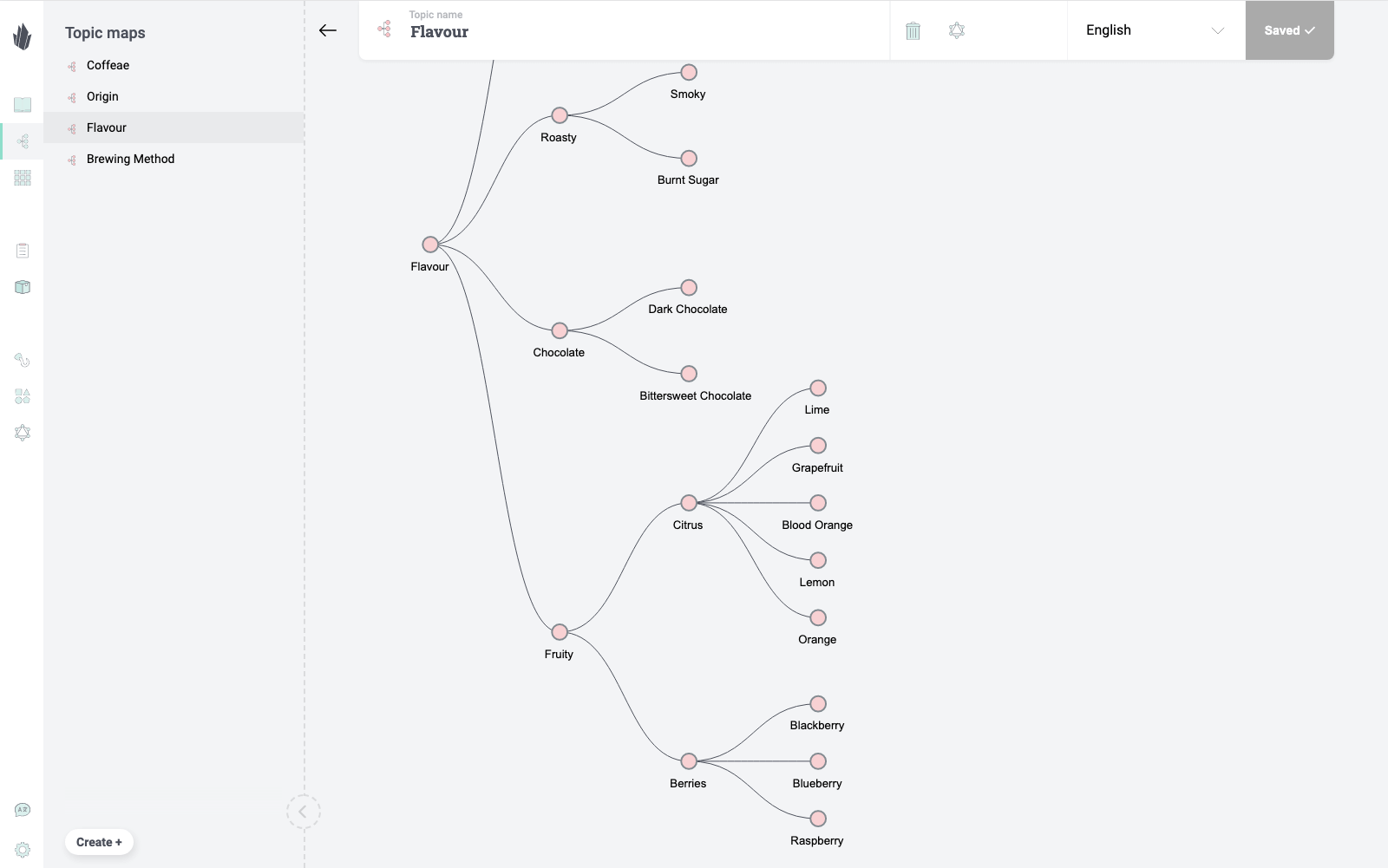 Topic maps for flexible taxonomies.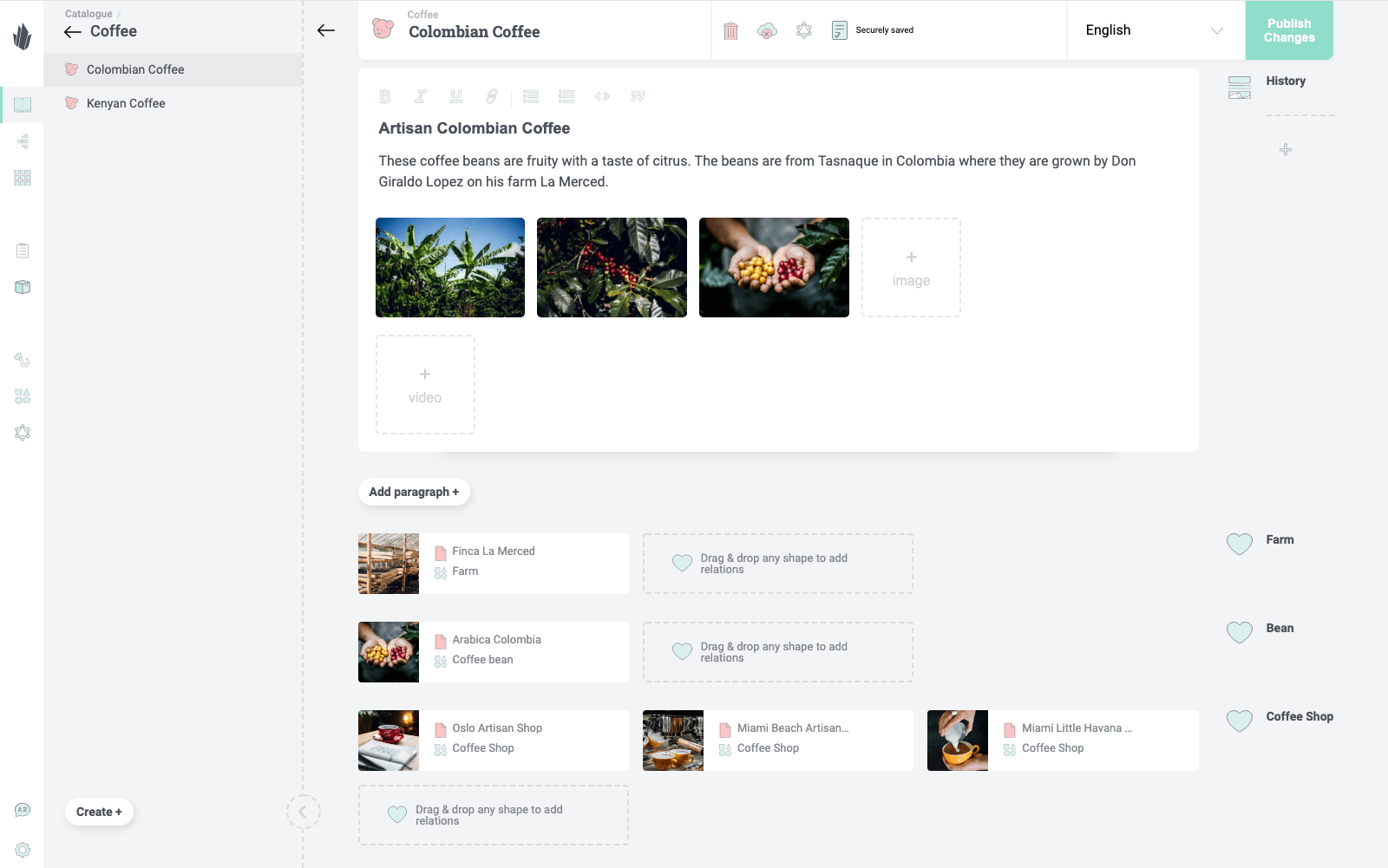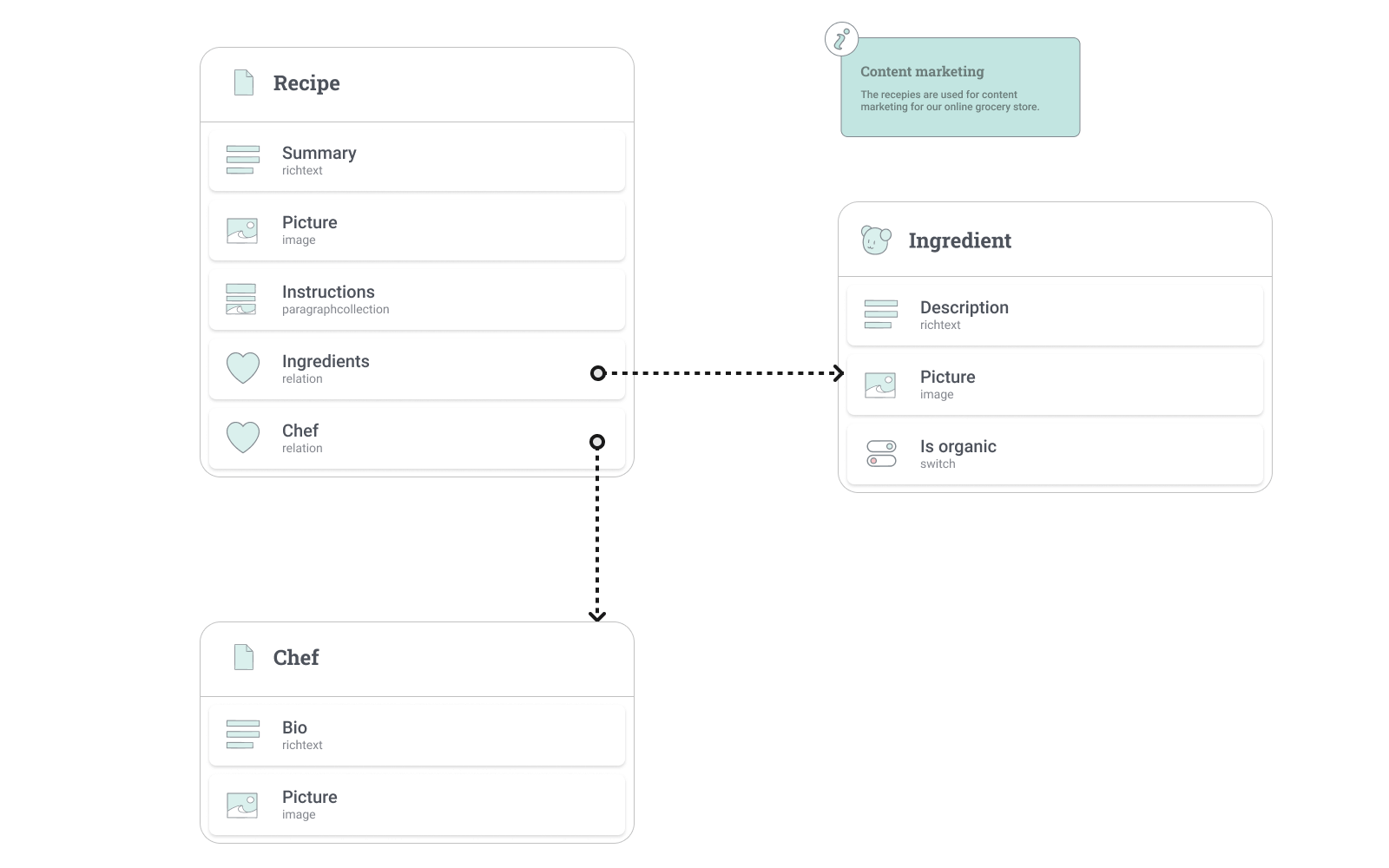 Super fast GraphQL API
Super fast GraphQL API for eCommerce. Low latency API to power all of your webshops, websites or Apps. Crystallize is GraphQL native and designed for global distribution of a low latency API.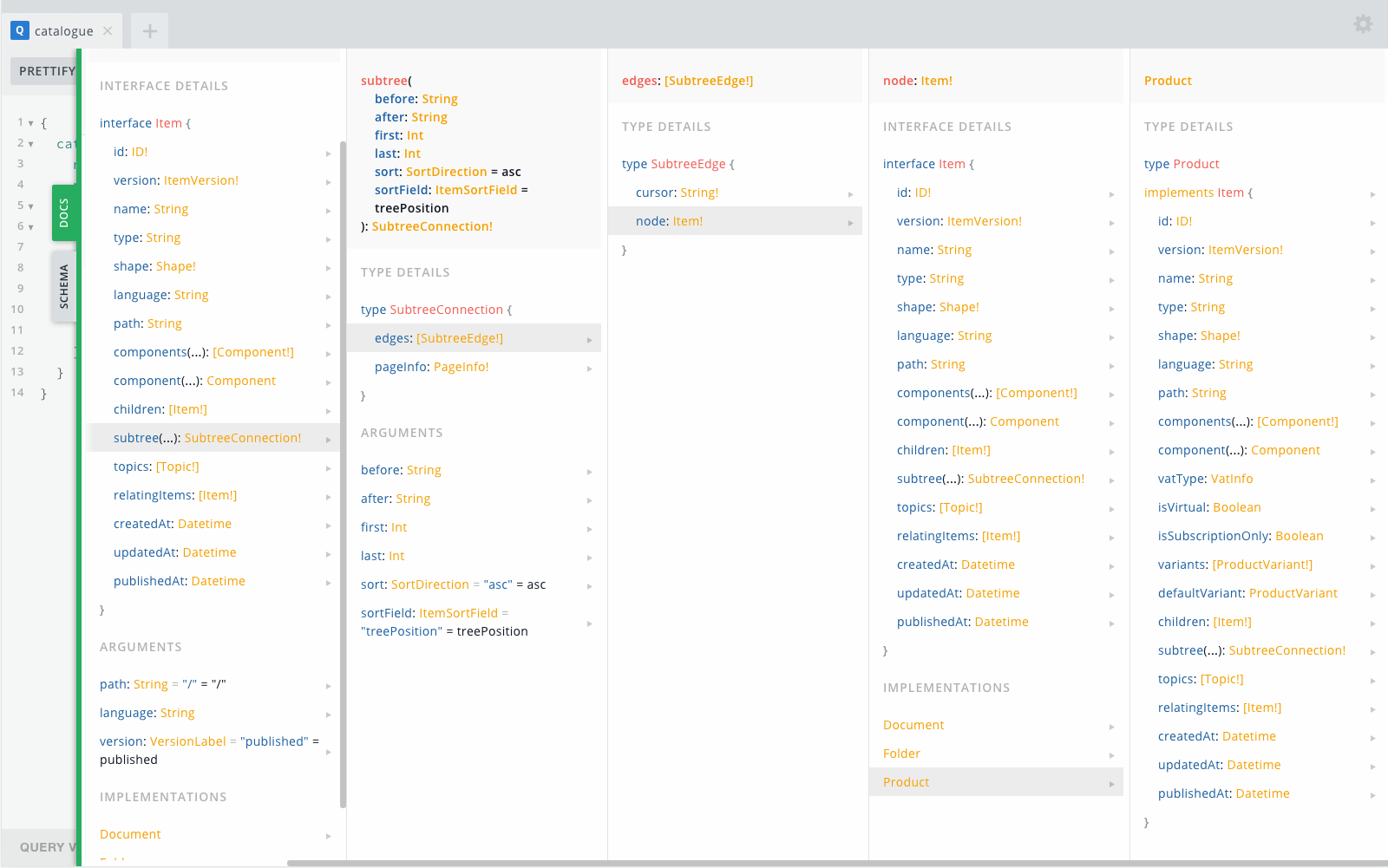 Fast GraphQL API with inline documentation.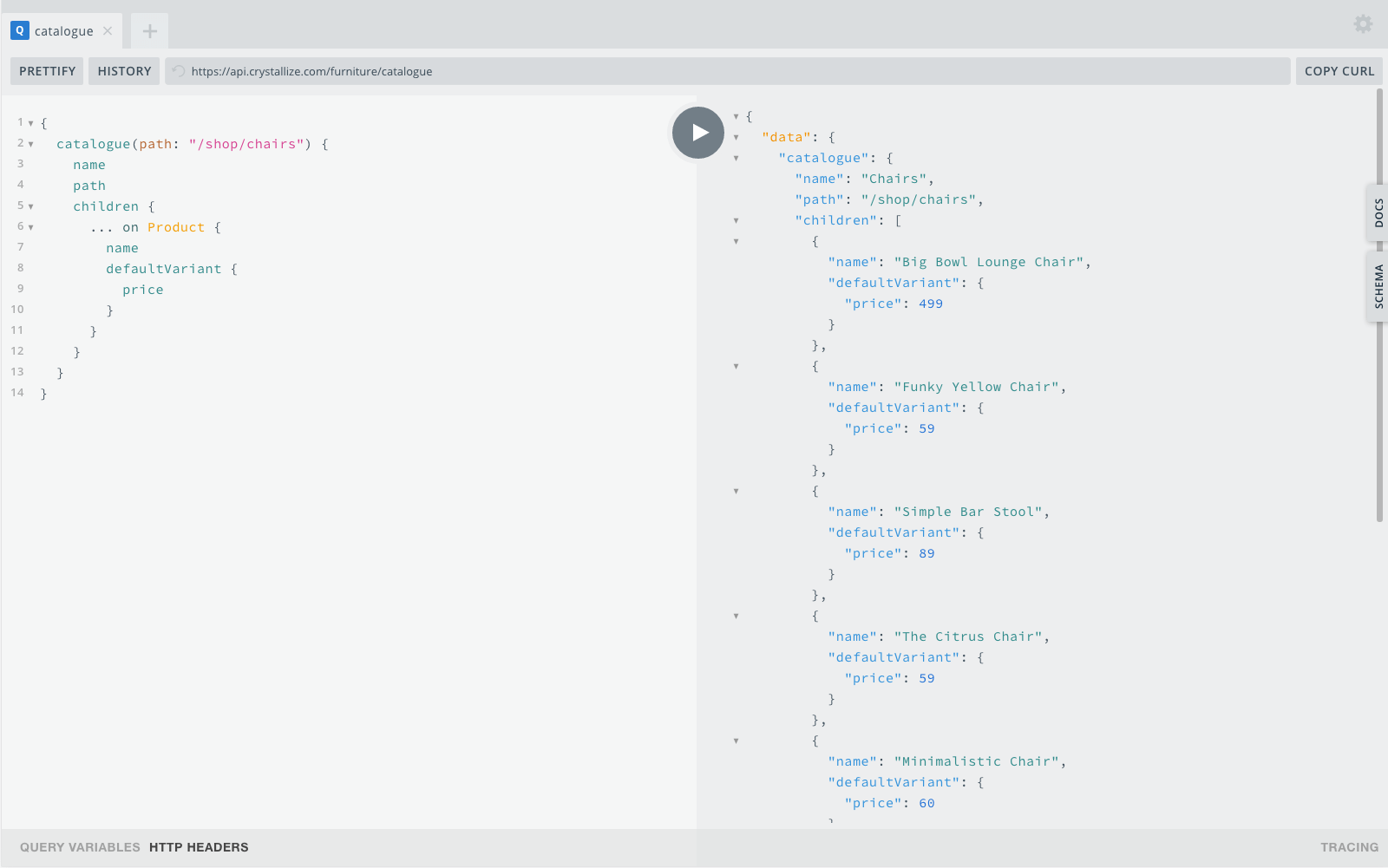 Fast GraphQL API for instant access to catalogue data.