Images
Drag and drop images and have them automatically transcoded and delivered on a global CDN. Resulting in faster image loading and better SEO scores.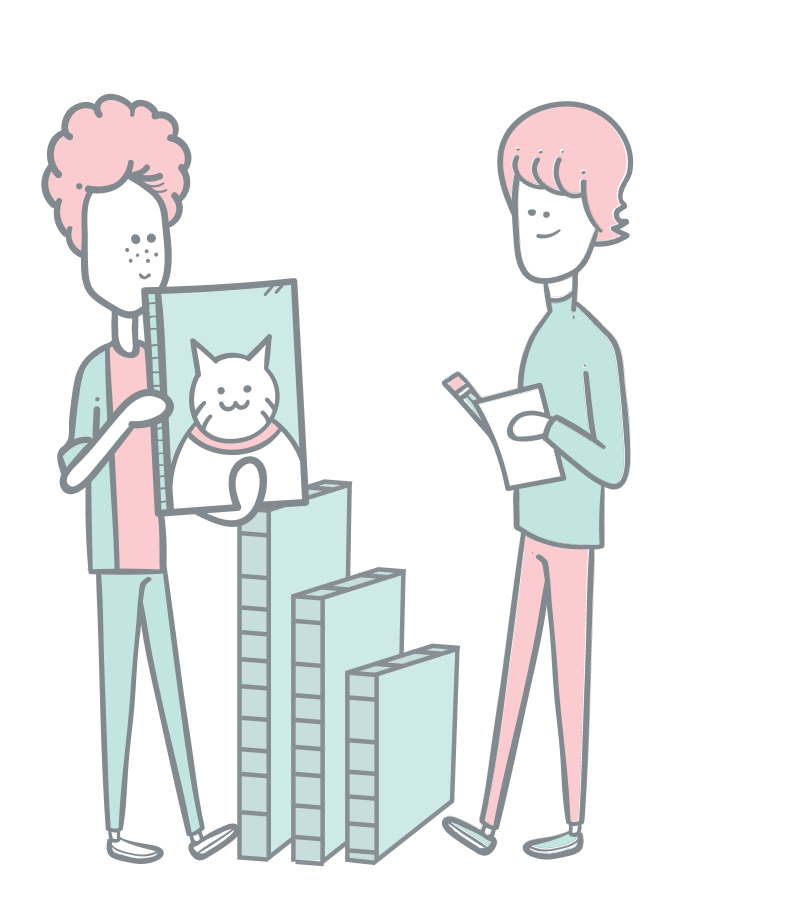 Drag and drop images
Simply drag and drop images to your rich text. Add alt text and captions and you are ready to go. Simple.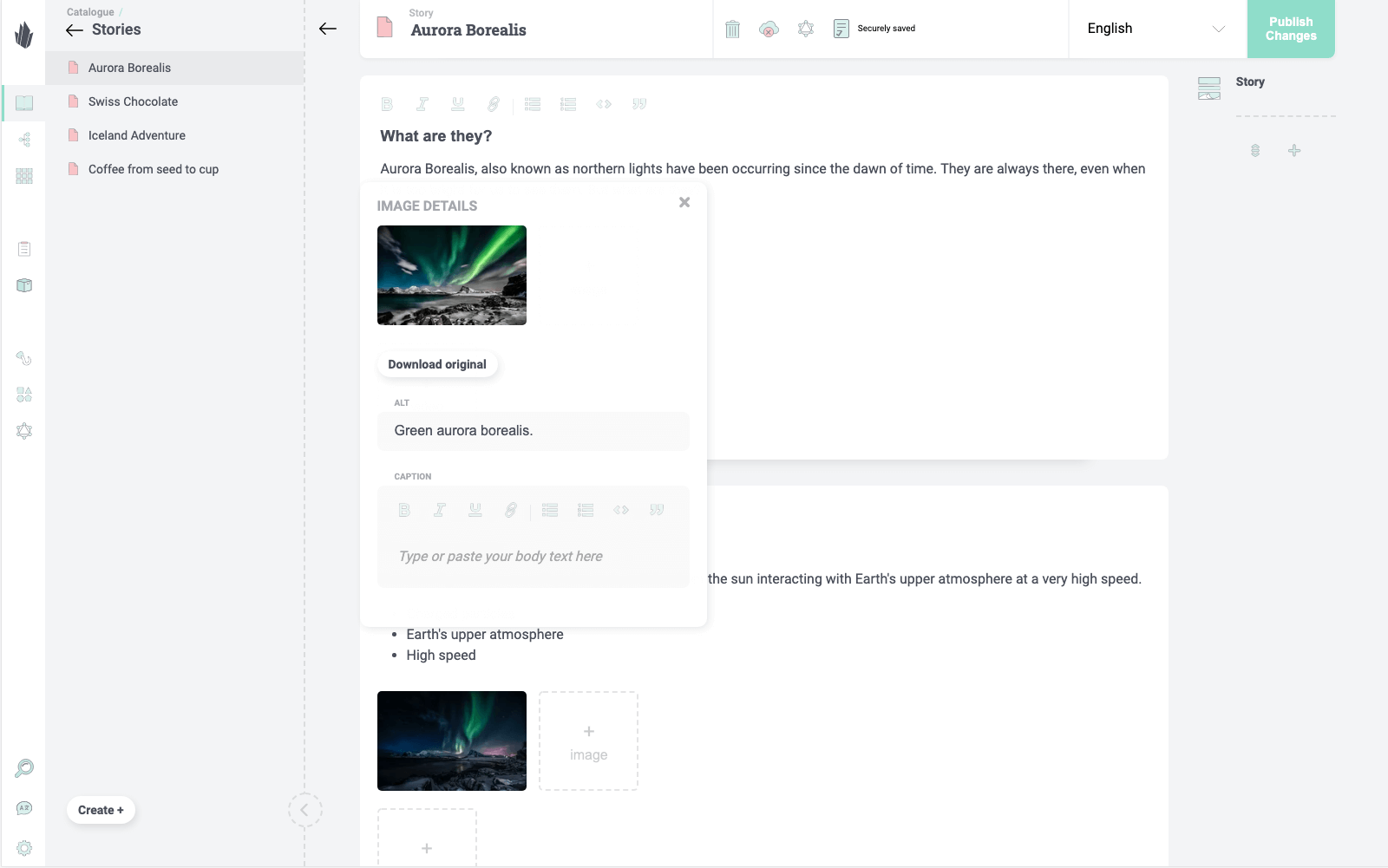 Drag and drop images to your rich text and Crystallize handles the rest.
Scaled and transcoded images
Images are transcoded to modern formast like WebP and converted to sizes for different devices automatically. Use image sizes for a faster frontend experience. Smaller and faster images is great for site speed. You get a better score when measuring core web sites and rank higher in search engines.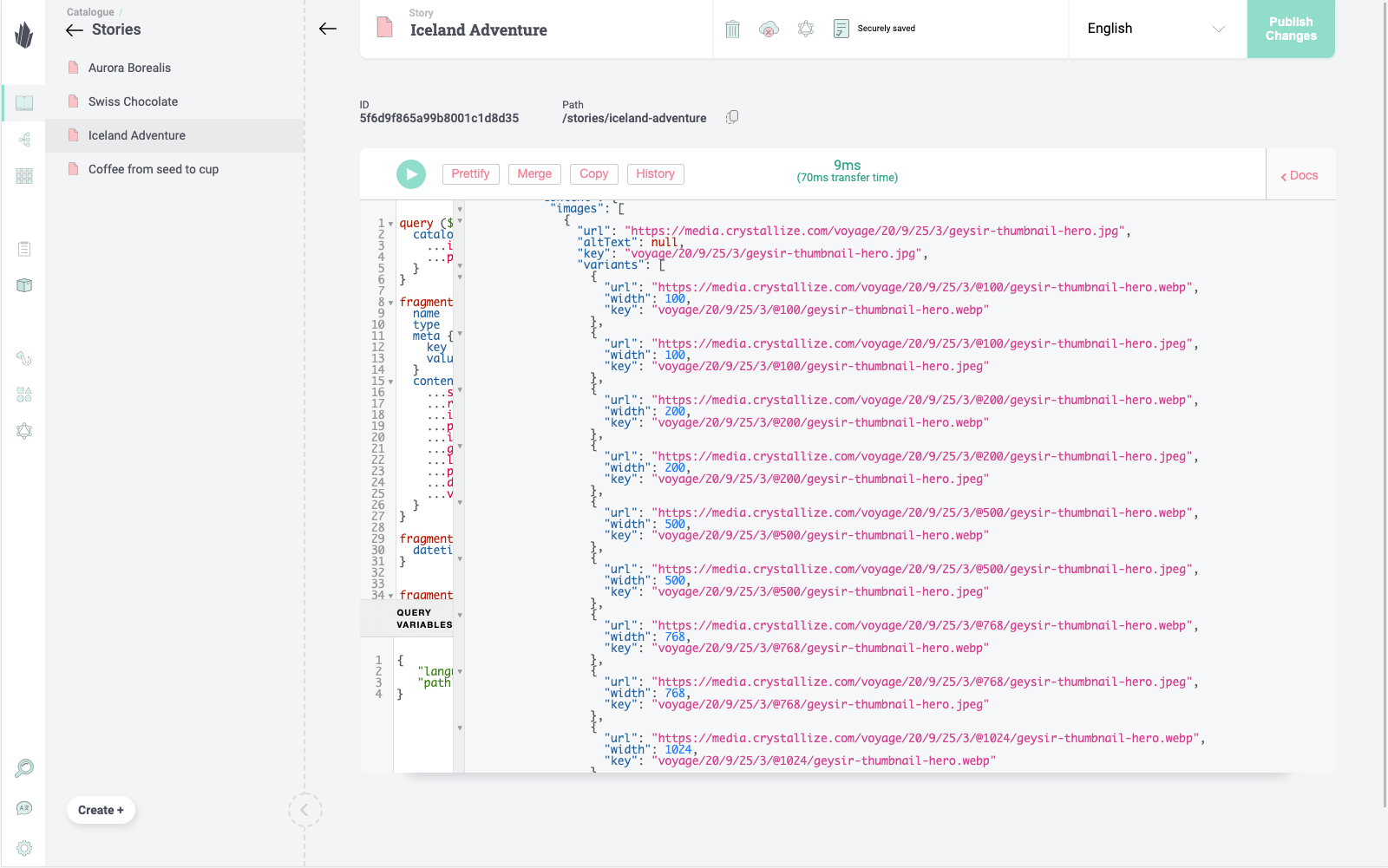 Automatically generated image sizes.