Multilingual content
Delivering the shop experience in more than just one language is great for accessibility, and your customers will rejoice when they find out that your eCommerce is available in their preferred language. Communicating in the customers native tongue boosts trust as well as reducing cognitive load, all great things if you are looking to increase your conversion rate.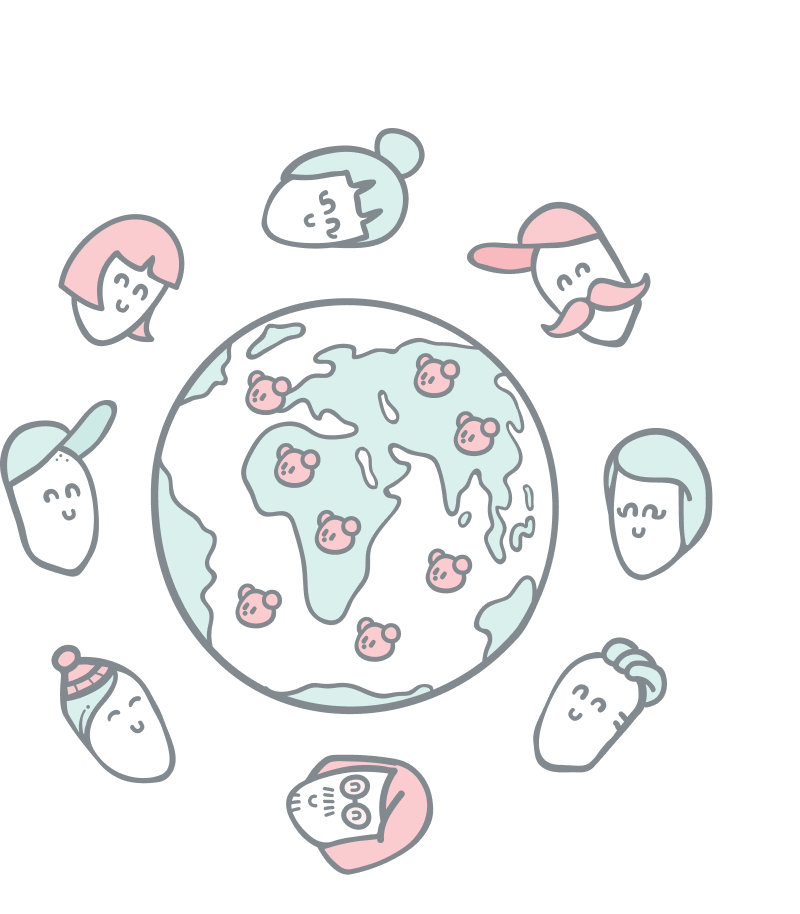 Intuitive translation interface
Translate content with the intuitive translation interface. Simply switch the language and add the translation.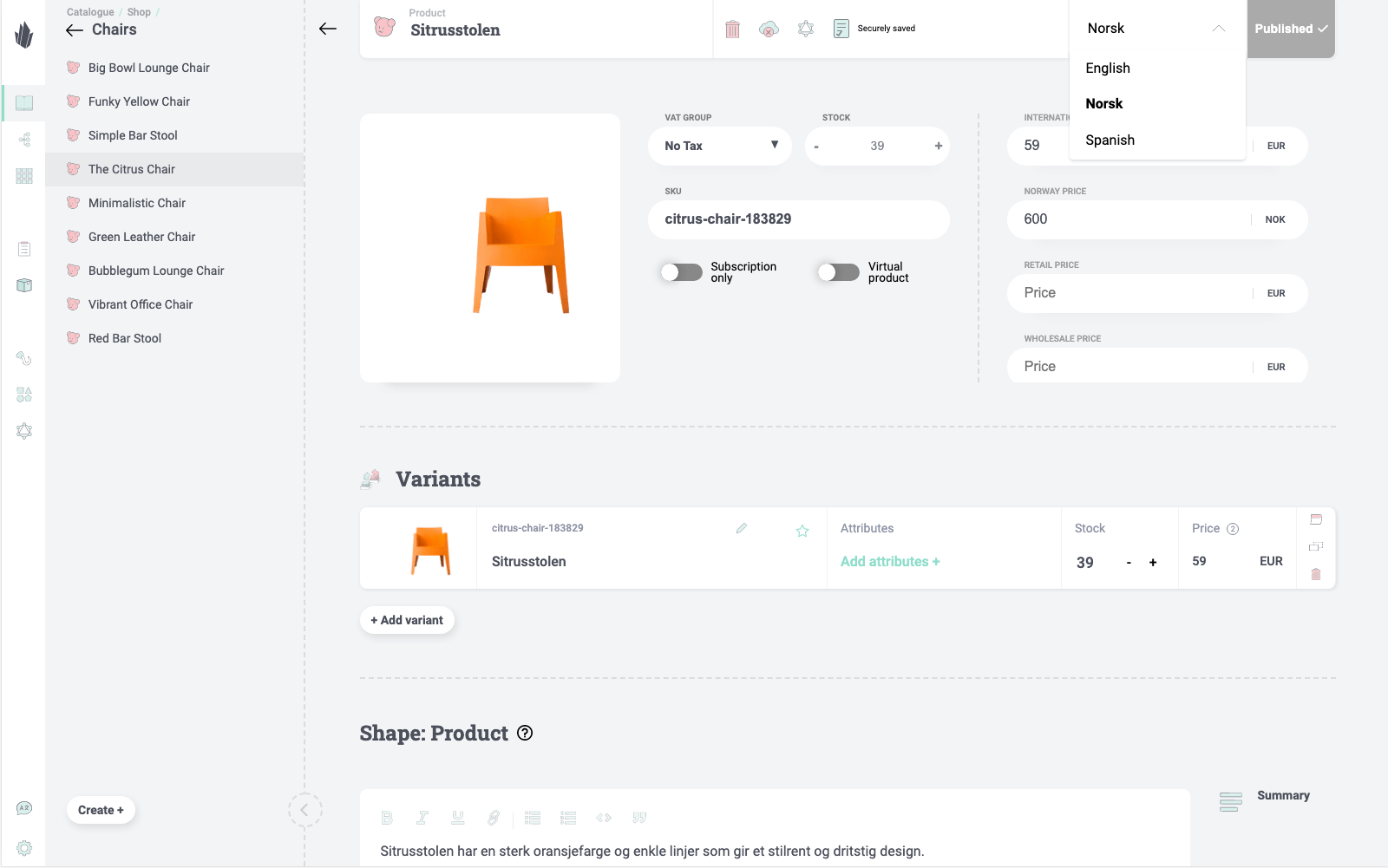 Intuitive content translation interface.
Full unicode support
Full unicode support so you can add any language and communicate to a global customer base in their local language.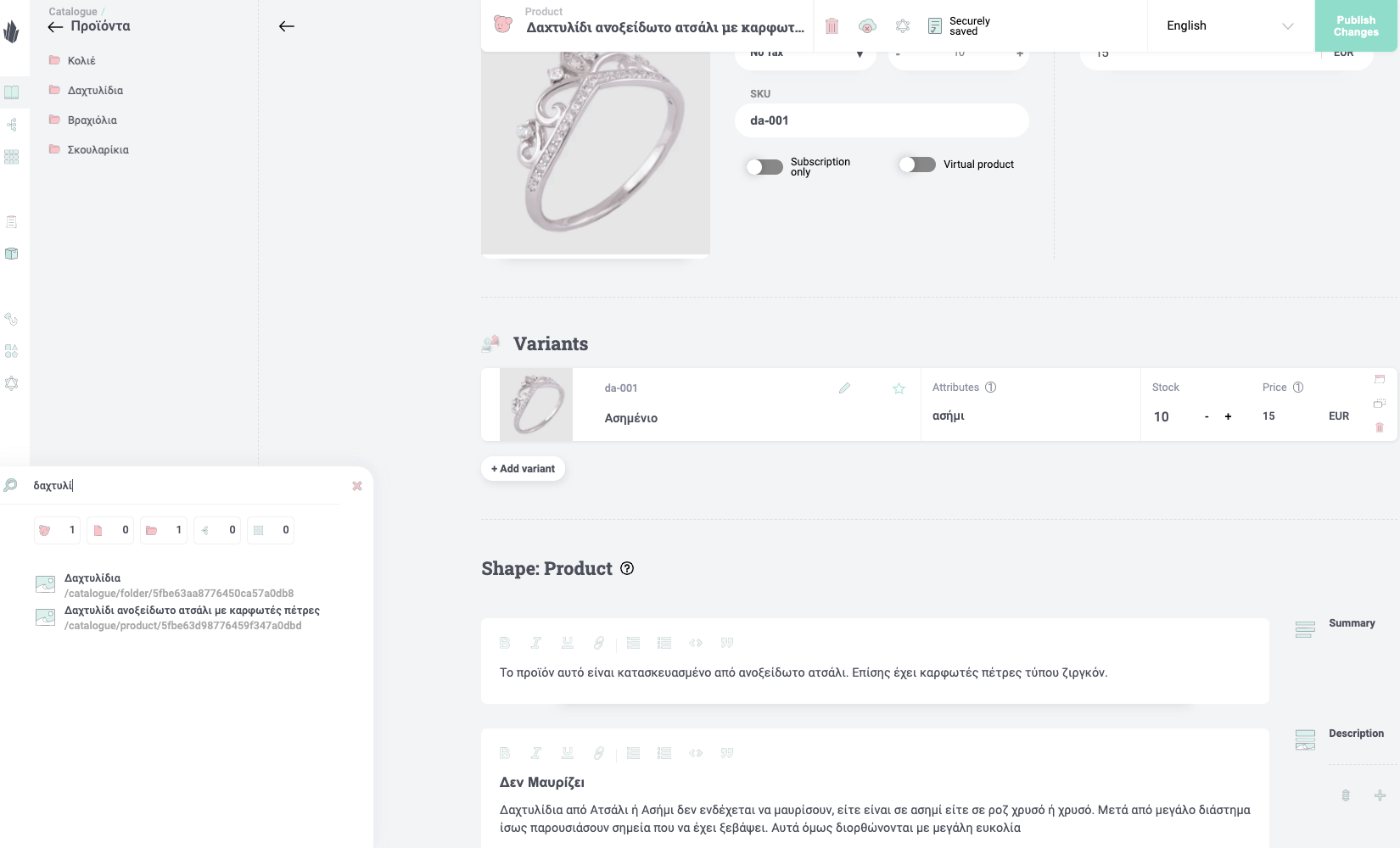 Emojis❤️🎉
Emoji support allows you to communicate with the latest Internet-generation.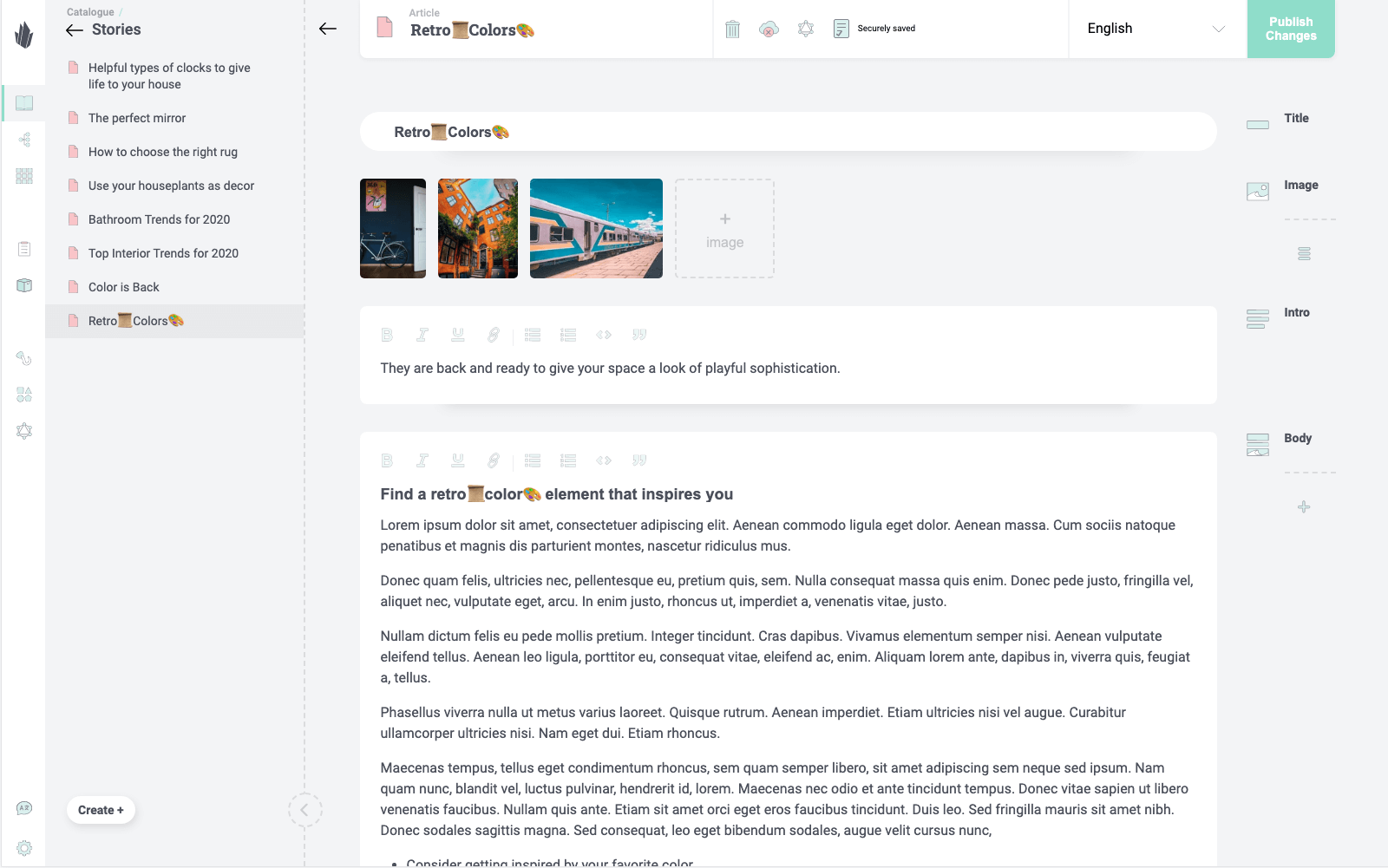 Full support for emojis in your text.
Any number of languages
Add any number of languages with a click. Multilingual support done simple.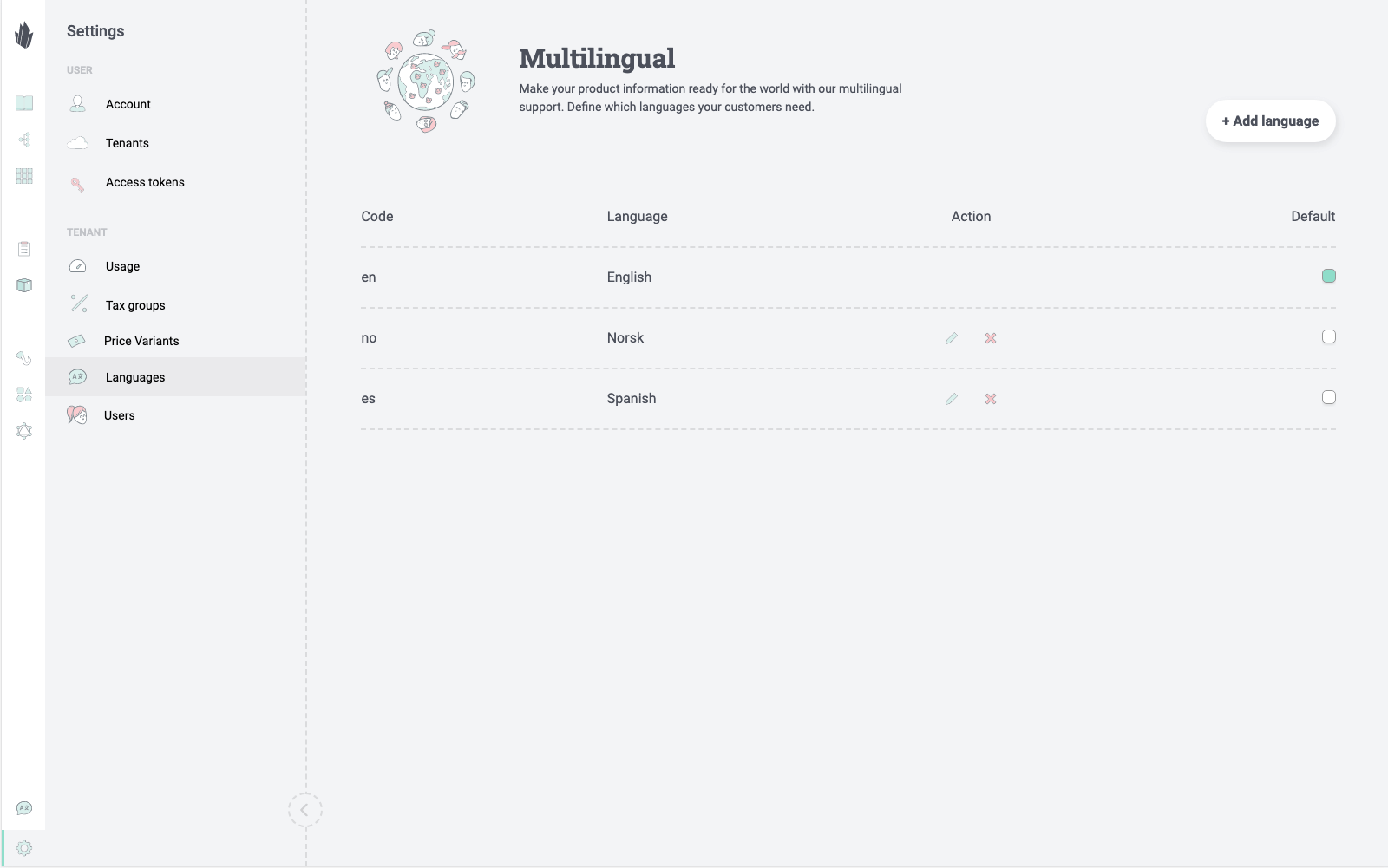 Add any number of languages to enable support for a local language.