Fulfilment pipelines
Build tailor made customer journeys post purchase. Orchestrate up- and downstream integration. Manage one time purchases and recurring subscriptions.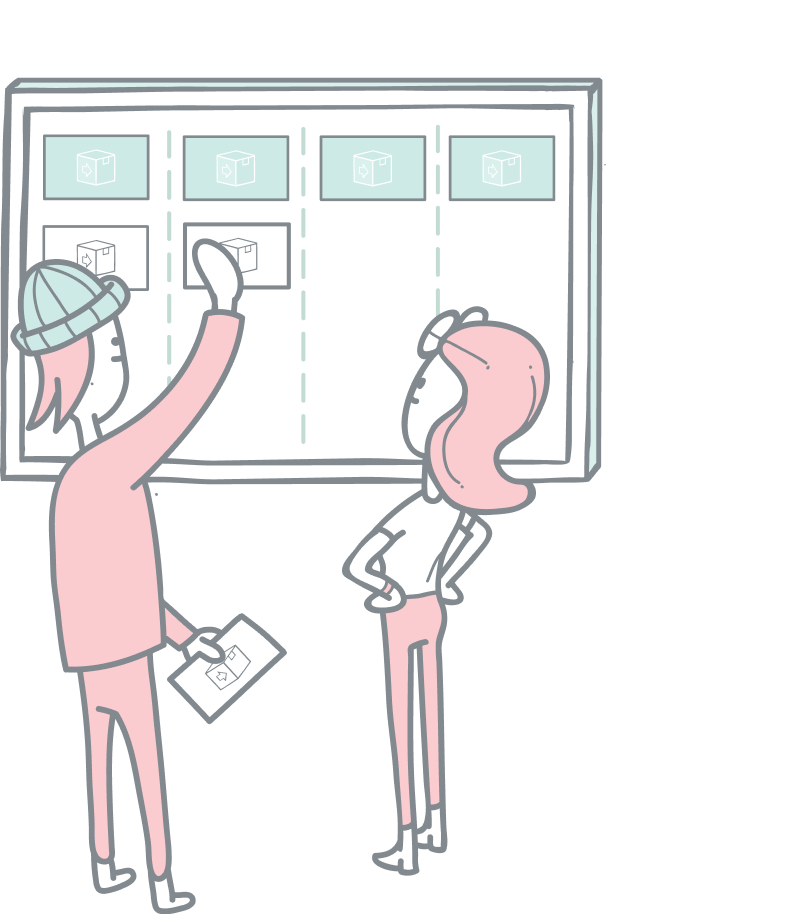 Custom fulfilment pipelines
Custom define fulfilment pipelines to fit your business. If it is to orchestrate in store pickup, home delivery or pure digital fulfilment you can define and orchestrate using fulfilment pipelines. Use manual drag and drop or API integrations for automatic fulfilment pipelines state management.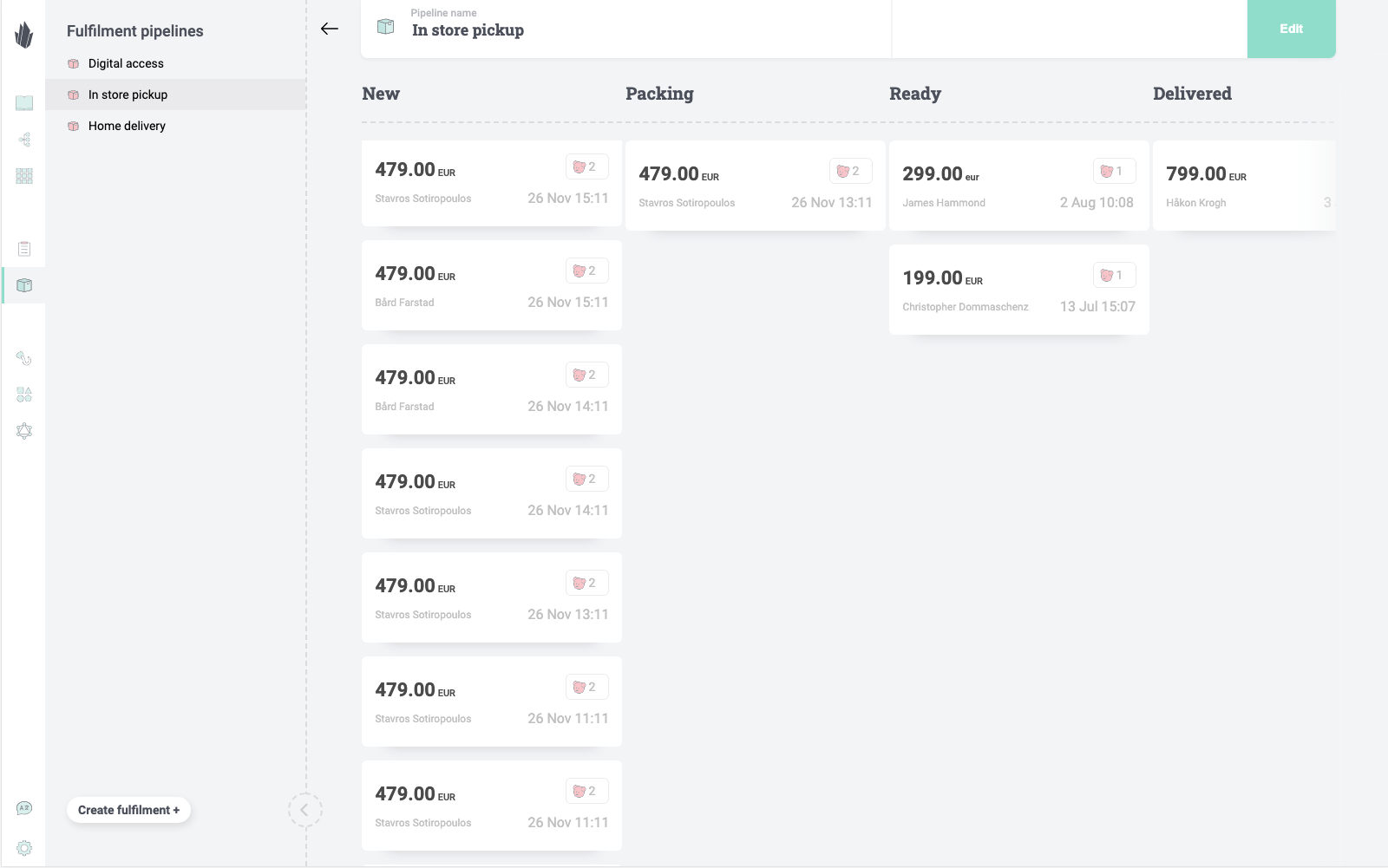 Custom fulfilment pipelines.
Webhooks with GraphQL
Use webhooks to listen to events in order or pipelines states. Orchestrate integrations with ERP, accounting, CRM, warehouse, shipping and more. The webhooks in Crystallize allows you to send over the information required for different types of information.