Rich marketing content
Enrich your product information with rich marketing content to create engaging shopping experiences. (link to rich content management)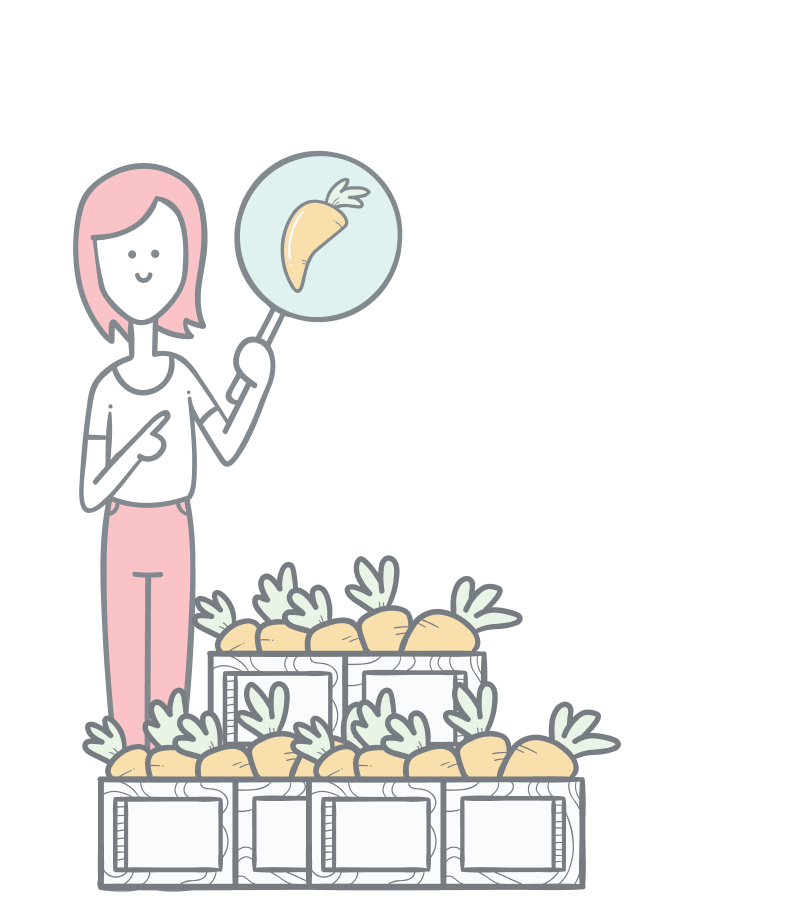 Digital assets management
Manage images and videos as part of your product information. Create rich shopping experiences. Assets are scaled, converted and made available directly on a fast global CDN. Just drag and drop and you are ready to go.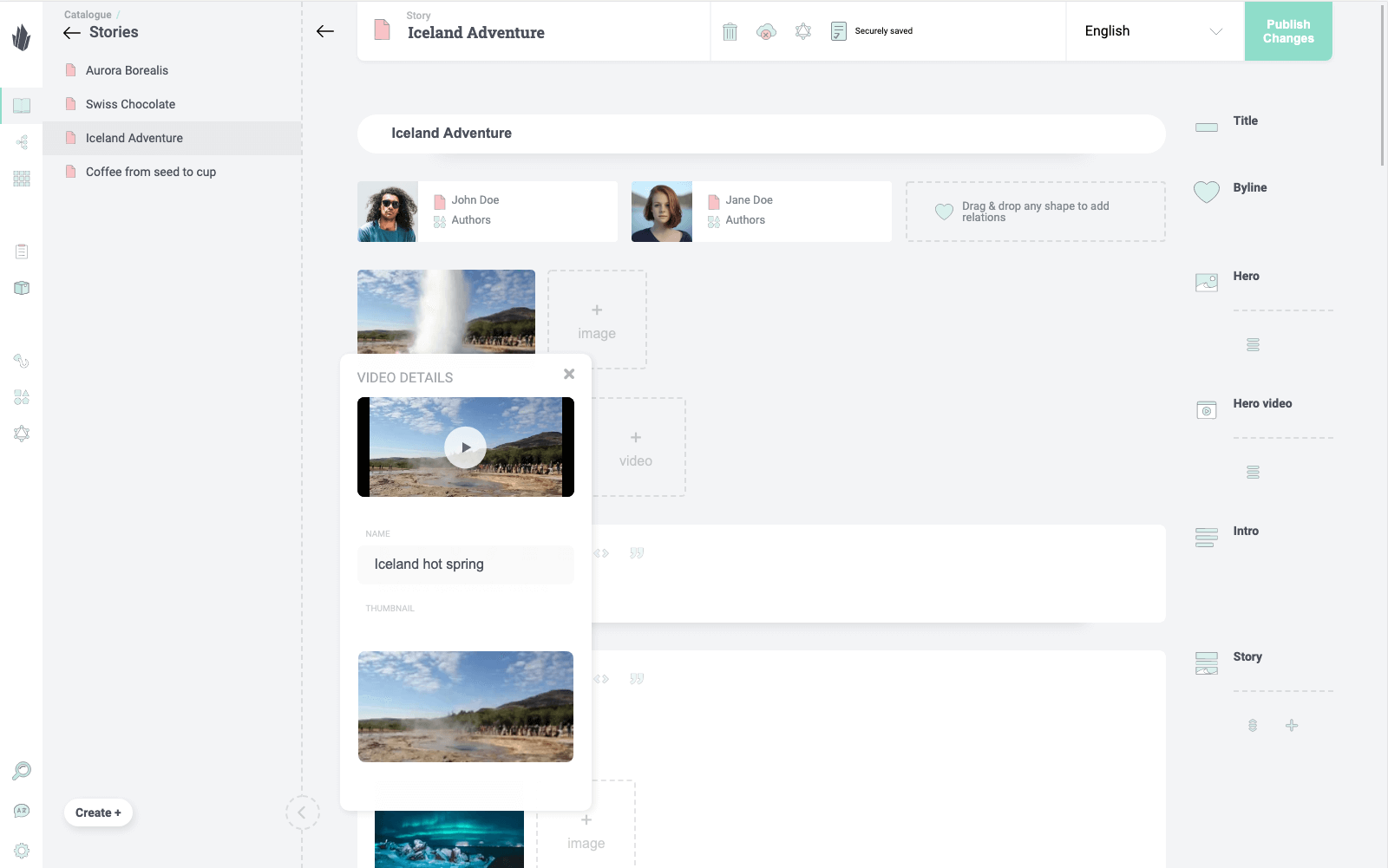 Manage videos and images using digital asset management.
Rich text
Enrich your product descriptions and stories with rich text. Semantically structured rich text that allows you to reuse the content in any channel.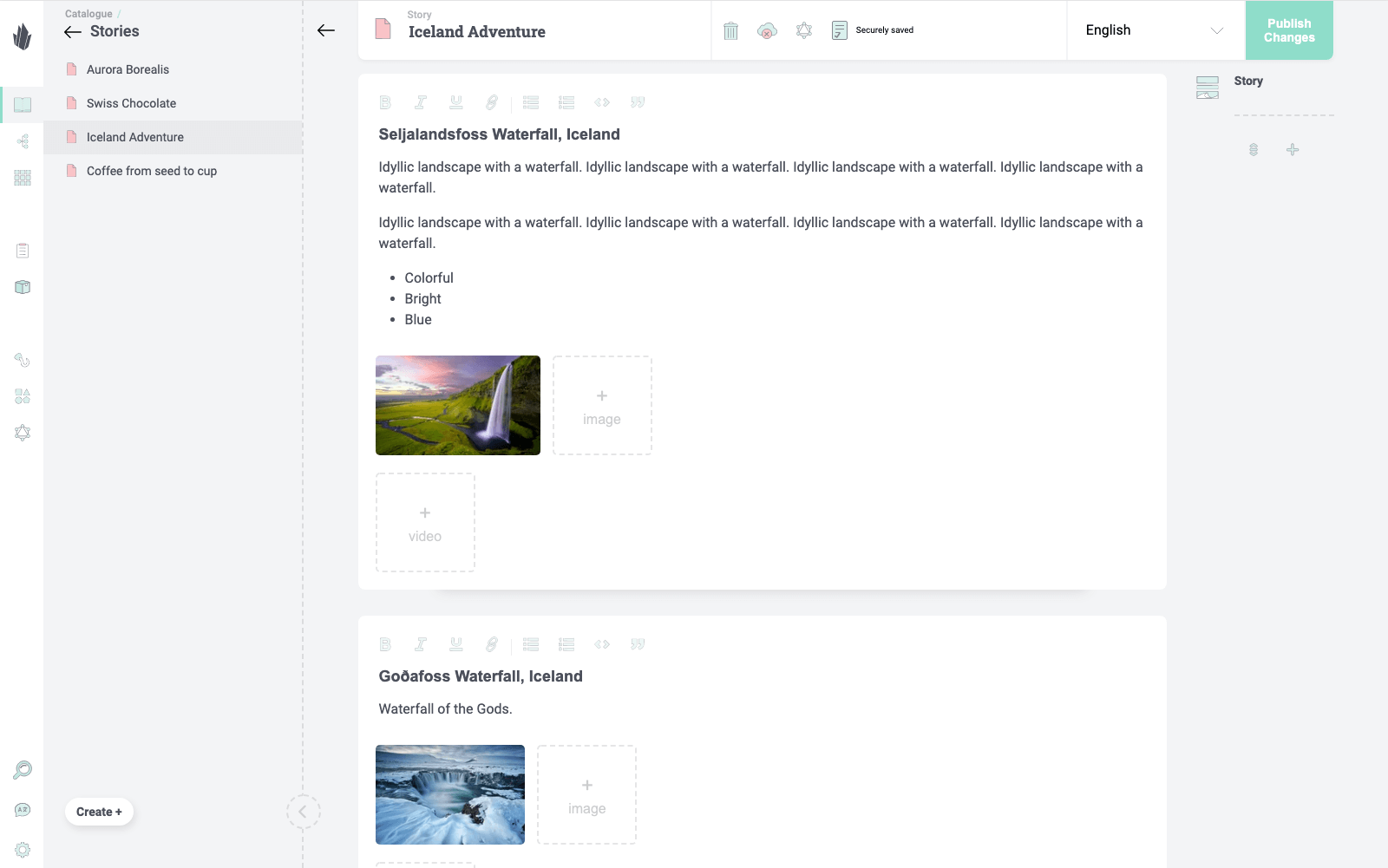 Rich marketing content using rich text enriches your products information.