Rich taxonomies
The rich content management engine enables you to add hierarchical categories, multidimensional taxonomies or organize your products in a grid based matrix. Build easy to use navigation and relations for maximum findability.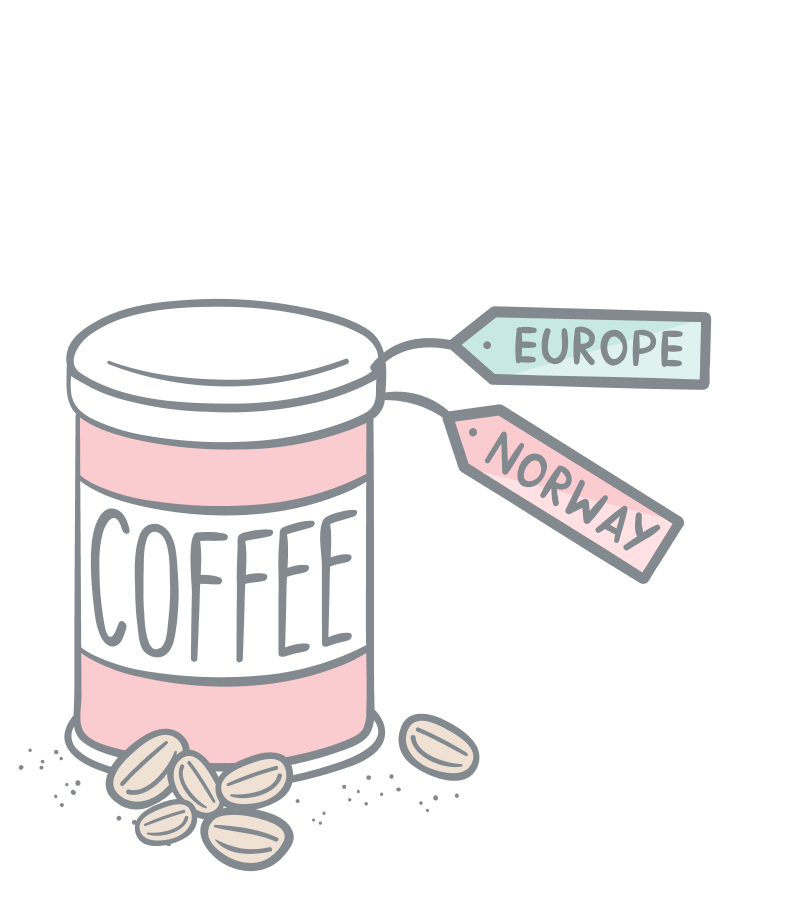 Hierarchical categories
Build a structured product catalogue with hierarchical categories. Organize your products for better findabilty.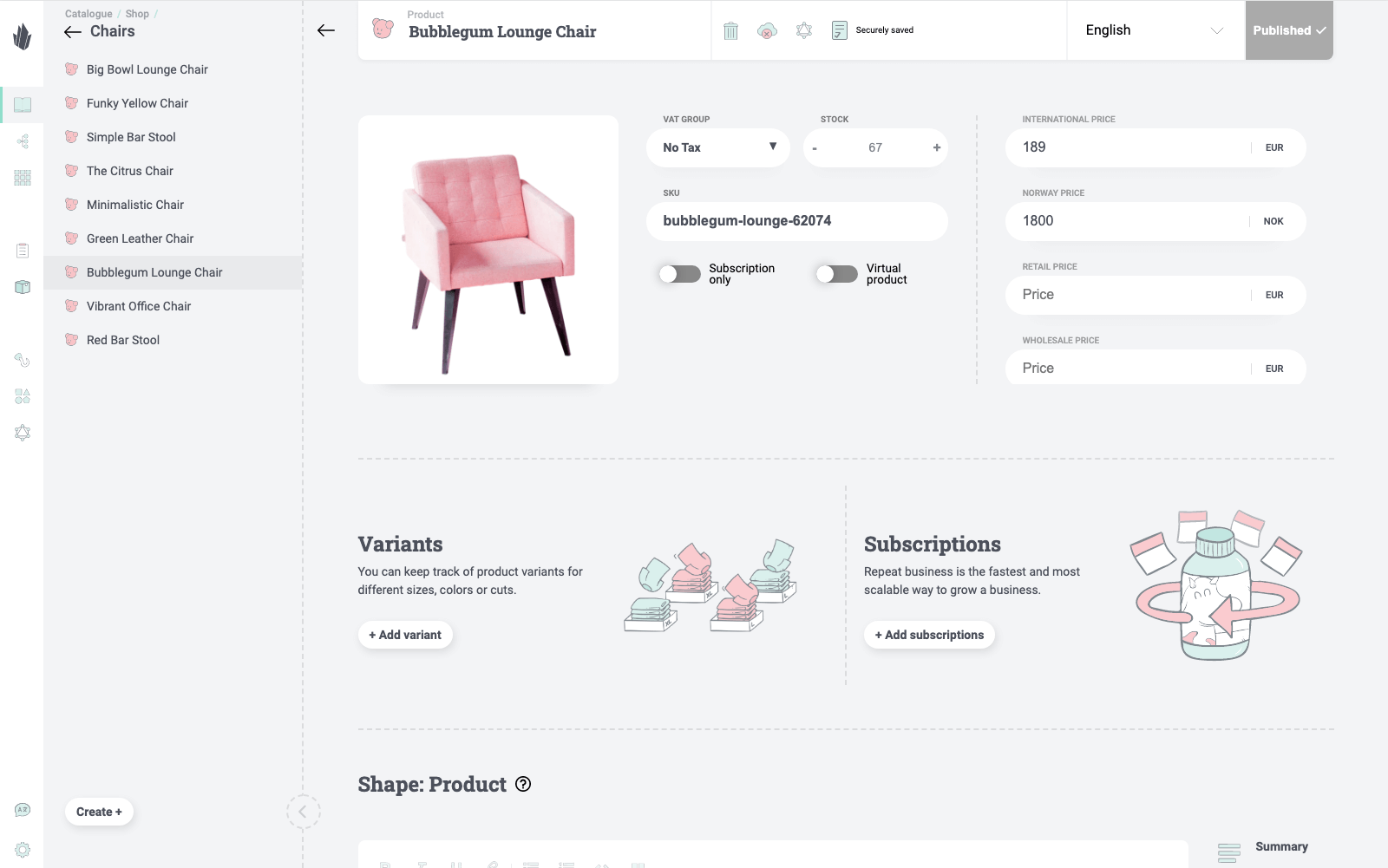 Store products in hierarchical categories.
Topic maps
Multi dimensional topic maps allow you to define rich and semantically describing taxonomies. Like the flavour profile of a coffee and the region it was grown in. Useful for navigation, relating products as well as for efficient search filtering.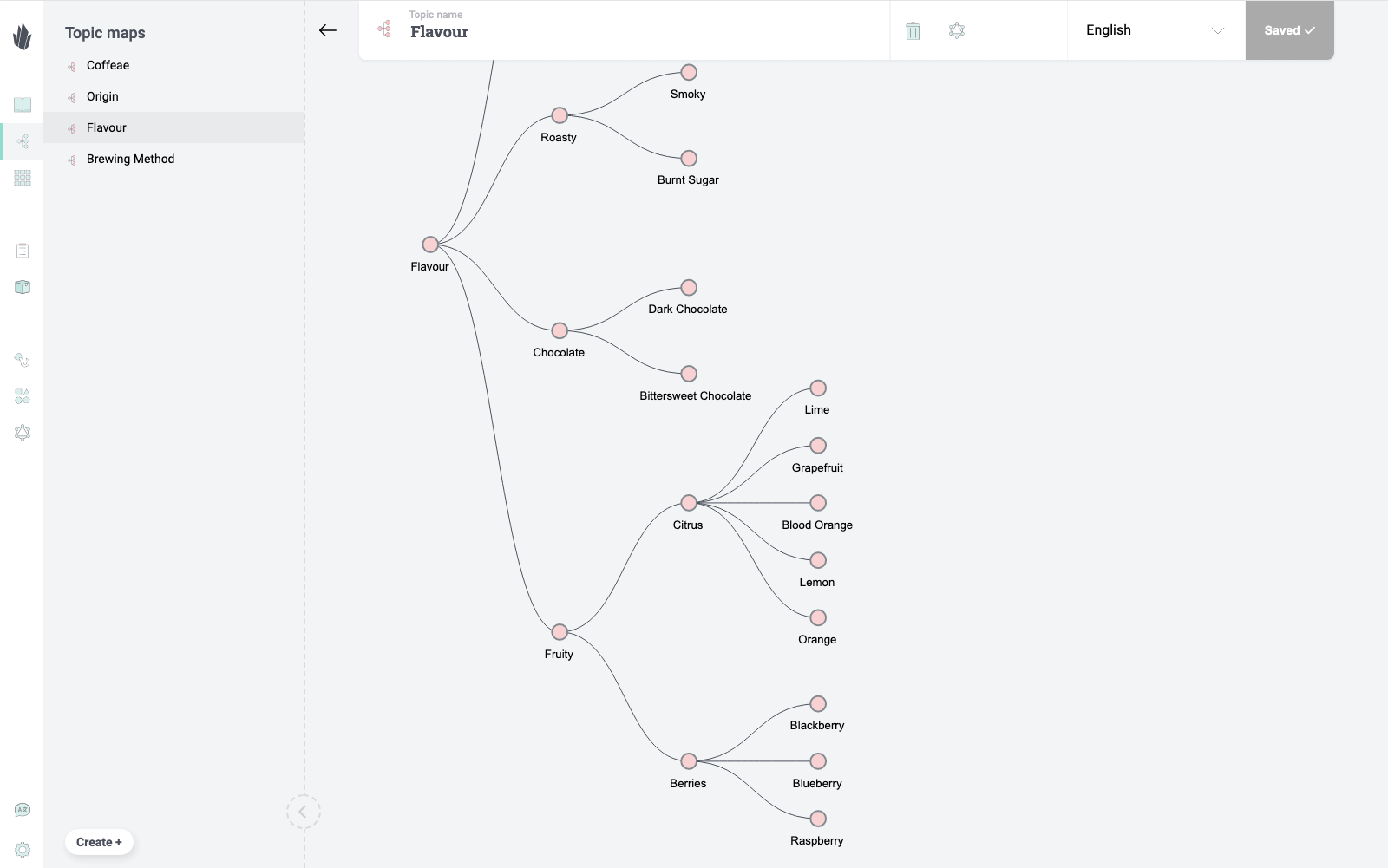 Enrich product taxonomies with multi dimensional topic maps.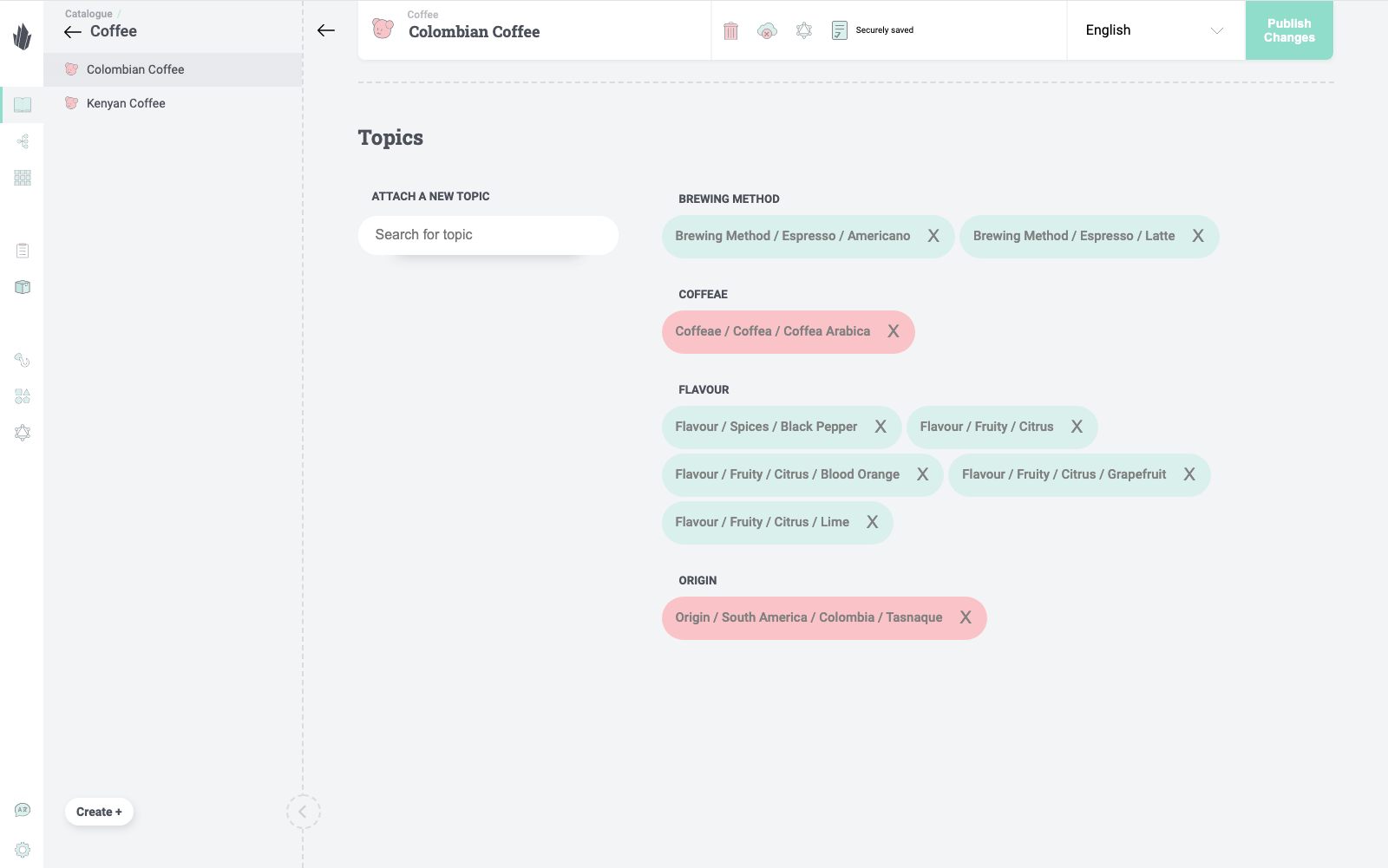 Topics attached to a product.
Grid based organizers
The grid organizer allows you to define a flexible matrix to organizer your products. Useful for frontpages, point of sales or black friday sales.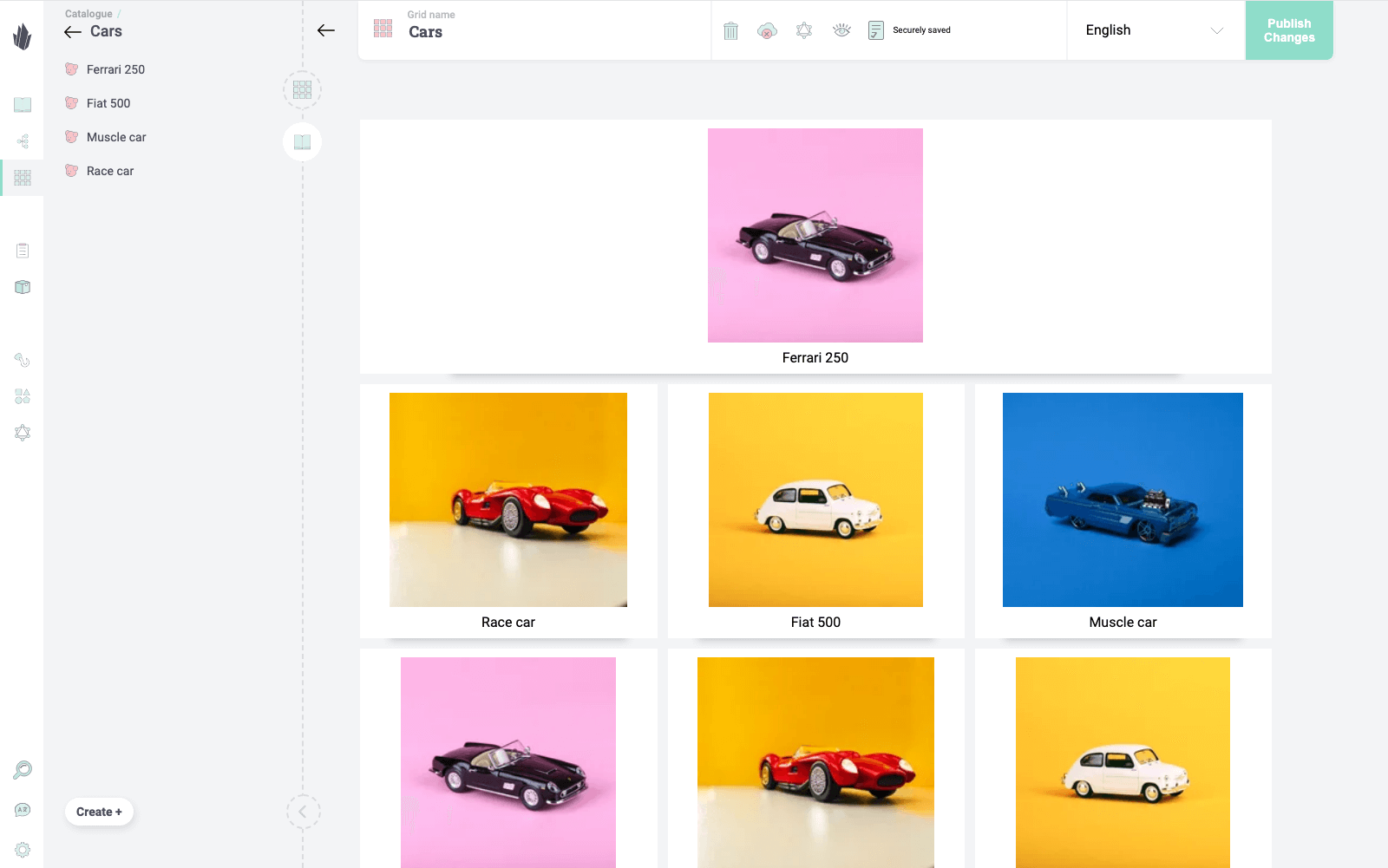 Grid organizer allows you to structure products in a flexible matrix.
Semantic relations
Add semantic relations to your products to define manufacturer, product family or ingredients used in a recipe. Build strong connections between different types of products and rich marketing content. Re use content shared between products for more efficient workflows and better content consistency.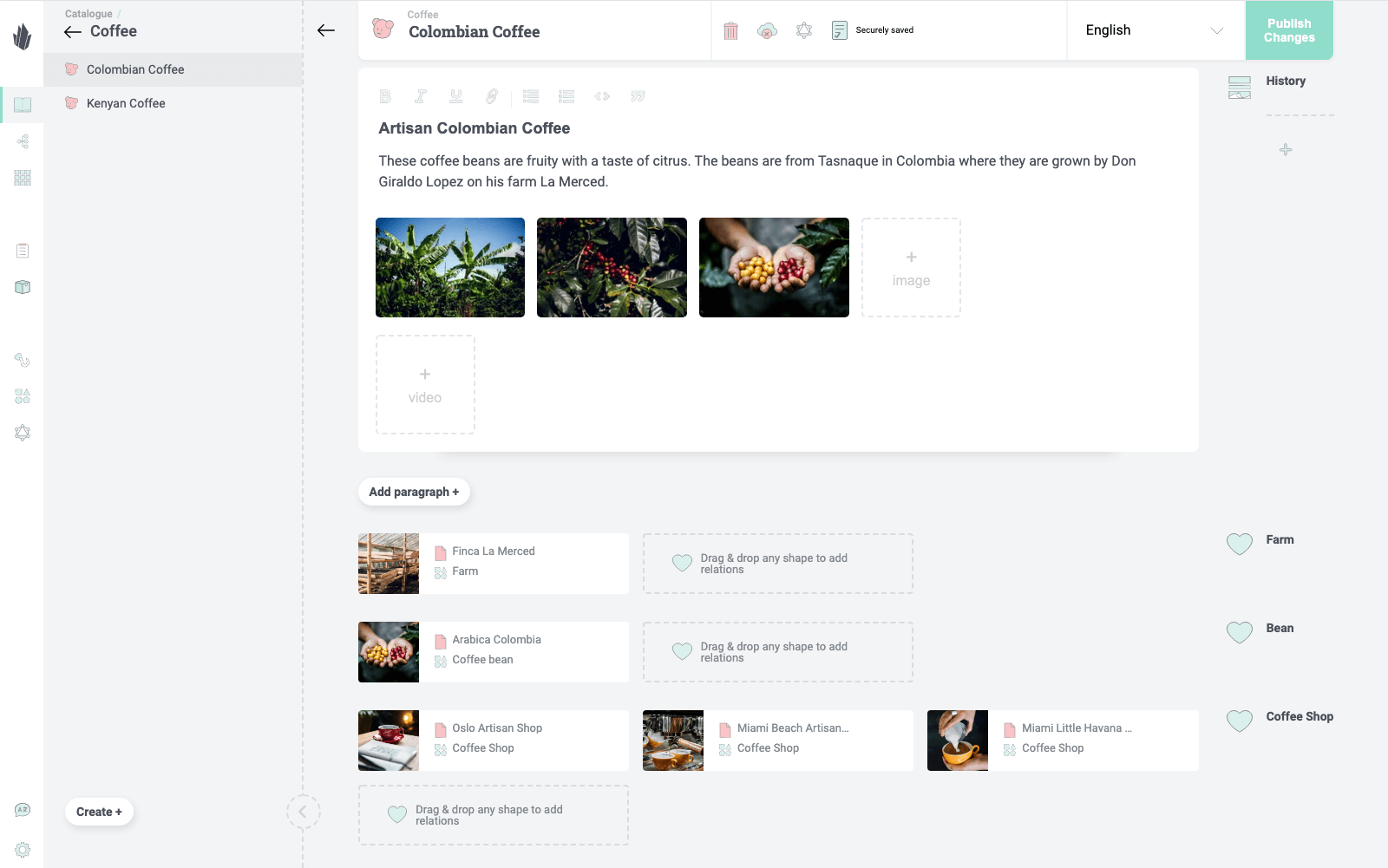 Semantic relations defining the farm that grew the coffee, the bean type as well as the coffee shops selling this brew.