Content Modeling with Structured Content
Content modeling starts with defining the atomic components of the information you are managing and the relations between different types of information. A component could be a label, an image, GEO location, or a list of technical specifications. Components are given semantic meaning and chunked together, making up the shape of your information. Information modeling is the core of product information management (PIM).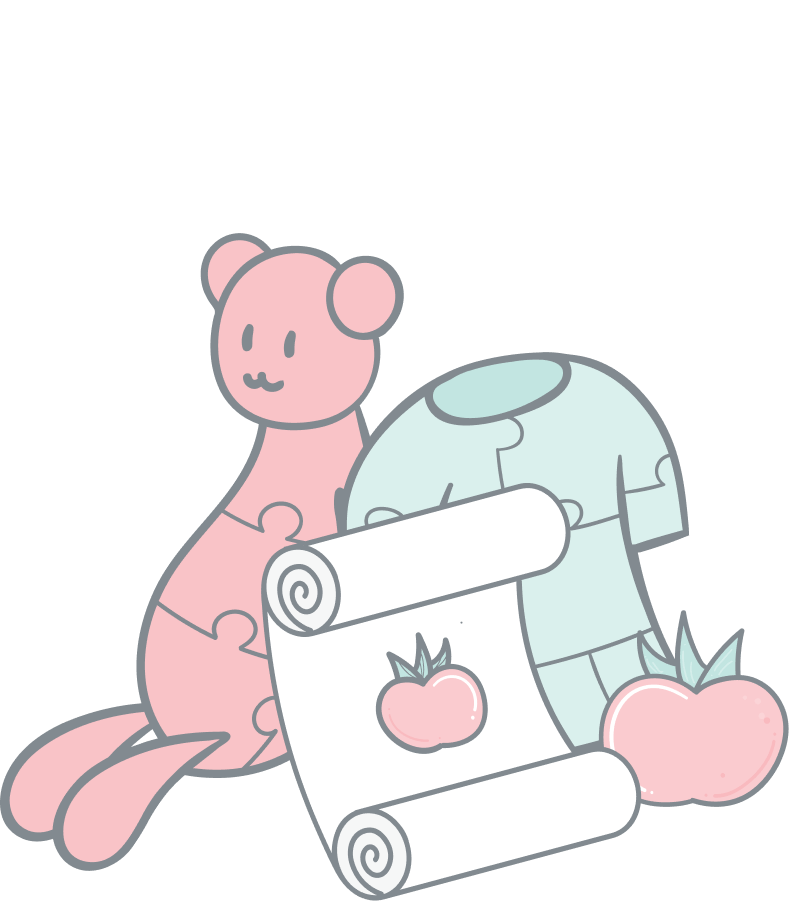 Structuring content for reuse
Structuring information enables efficient reuse of content chunks across multiple channels. For product information, you want to future-proof your product information models to serve your website, app, point of sales, digital signage, syndication, and any potential future channel.
As an example of a product content model, let's consider cooking recipes. A recipe could be explained in a single field of rich text. However, by structuring, adding semantic meaning, and organizing the content in reusable chunks, you can open up possibilities of reuse. 
By separating out ingredients as a product shape and recipes as separate structured documents that refer to ingredients, you create a flexible content model for many use cases like:
Being able to show all recipes with a specific ingredient
Adding all ingredients to a shopping basket for a given recipe
Finding recipes that are made in 30 minutes or less
Finding all recipes with only organic ingredients
Generating structured data for recipes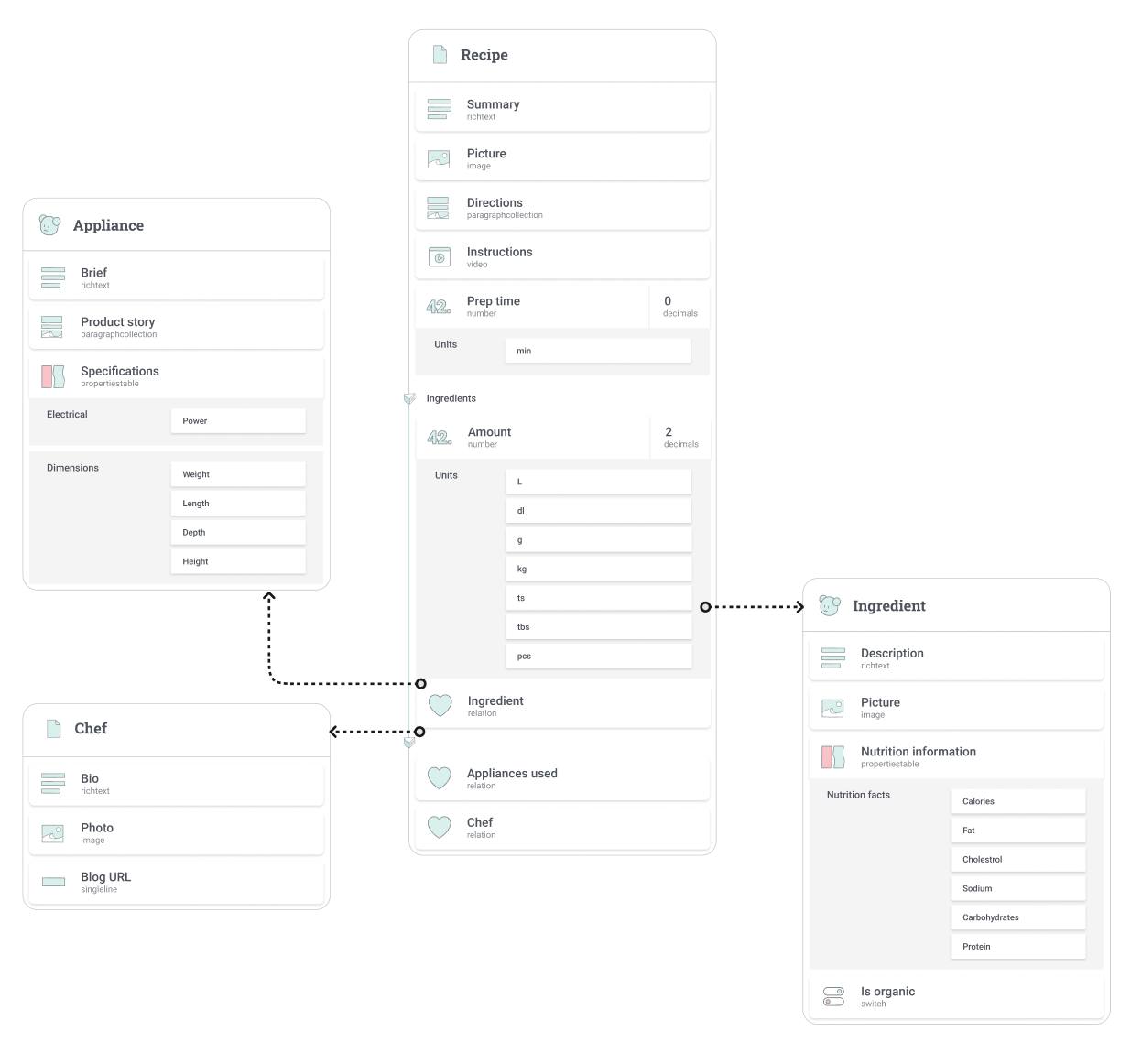 Content modeling with shapes
Content modeling livestream